When in Rome Book Review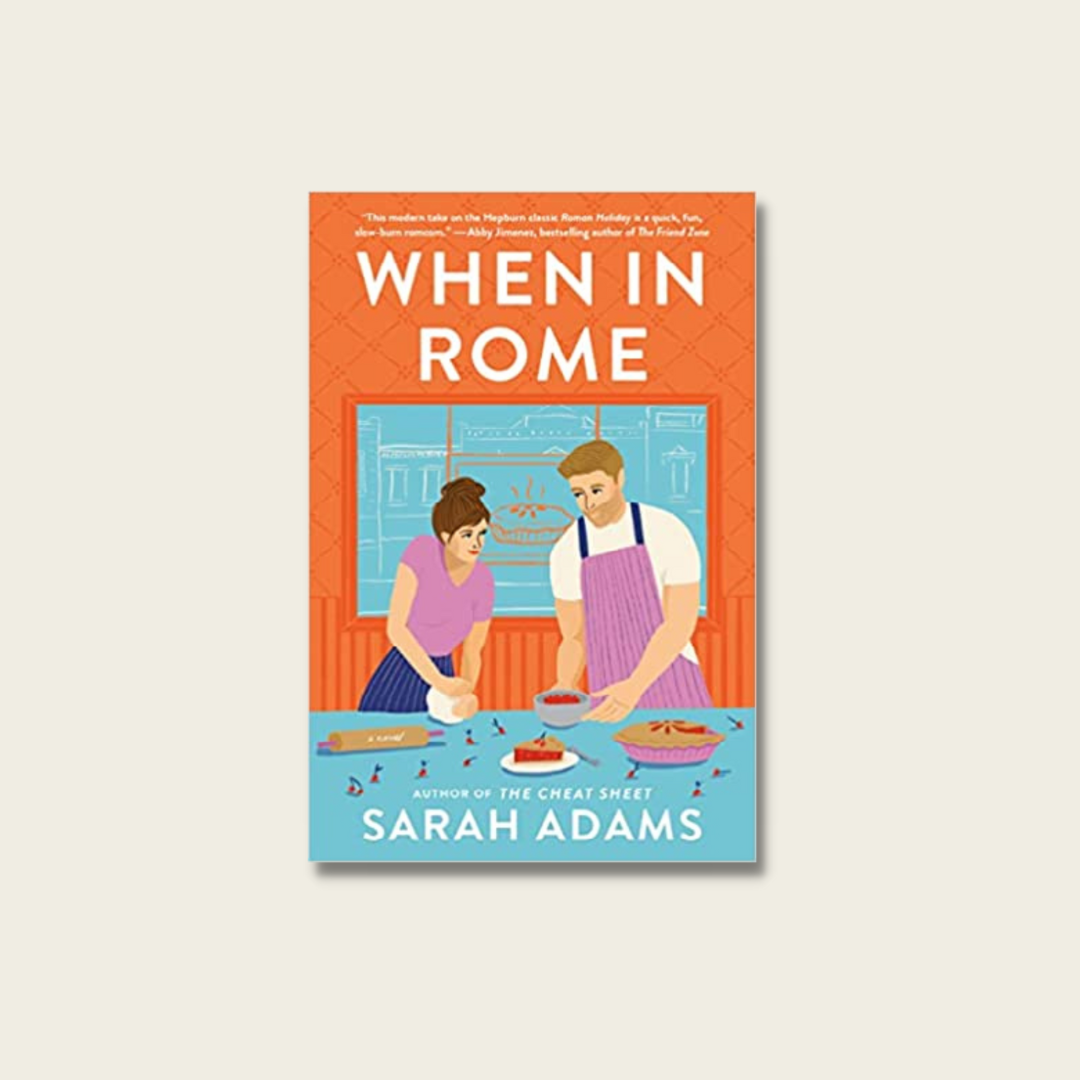 Hello everyone and welcome back to the blog! Today, I am back with another book review. Sarah Adams is an author who I always see all over my fyp, so I was really excited to finally pick up a book of hers. Let's get into it!
The book follows Rae Rose (Amelia) a famous pop star who wants a break from the rigorous tour practice, press conference, and other high profile events. So she escapes to Rome...Kentucky. Her car ends up breaking down in front of Noah's house. With her car needing to go in the shop she stays with Noah during this time. You can probably figure out the rest from here. Forced proximity means they end up falling for each other.
Overall, I liked both Amelia and Noah (who is actually the owner of his Grandma's Pie Shop), but I didn't like them together. The pacing of the book felt very rushed, their relationship felt very rushed. The ending was over in a blink of an eye. I feel like there could've been less exposition and more content added to the plot/ending. This isn't a very long book, just over 300 pages.
I don't think the timeline for Amelia and Noah's relationship was realistic. Two weeks to fall in love with someone? I don't think so. I also couldn't see Amelia as a pop star or Taylor Swift equivalent. There wasn't enough background or mention of her alternate lifestyle for me to really care or to really hit the nail on the head. It was believable to see Noah as the pie shop owner.
I would say that this book really fell flat for me which is really disappointing. I would rate this 2.5/5 stars, and I honestly wouldn't recommend.
Alright folks, that is all I have for this week! Come back next Wednesday for another blog post! As always, thank you for reading:)