Weather Girl Book Review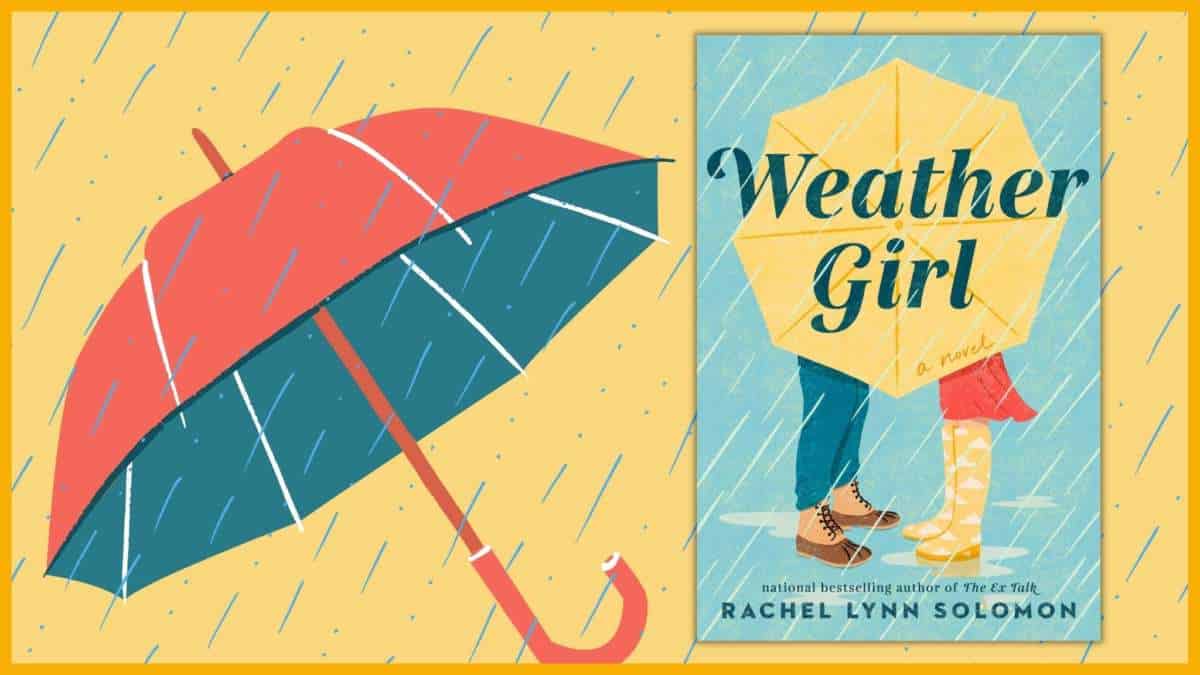 Hello everyone! Welcome back to Cover to Cover! As you can tell from the title, I have ANOTHER book review. While I have been reading a lot lately, I feel like I am waiting for the other shoe to drop. I don't want to be in a reading slump, but sometimes it just happens. So far so good though; let's get into it!
This book was on my Most Anticipated Books for 2022. And I have to say that it did not disappoint. Weather Girl by Rachael Lynn Solomon is about two co-workers who want to make the work place life better. Their boss' are constantly fighting, leaving passive aggressive notes, etc. Well...they were married and now they are divorced but still working for the same news station. Ari and her co-worker Russ devise a plan to get their boss' back together. If you have ever seen the Netflix Original movie, 'Set it up,' it's essentially that.
Even though, this concept has been done before, I still really liked it. It's a nice, cute, heartwarming romance.  A nice break from all the thrillers I read. It's honestly a nice palette cleanser. A very short read, short chapters, romantic but also talks about important topics like depression. It's not a lot to handle or take in like some books.
The main characters were likeable and relatable. This would also be a good book for a discussion group or book club because of how much mental illness is surrounding the characters. There are also discussion questions at the back of the book for events like that which I honestly really like. The Seven Husbands of Evelyn Hugo by Taylor Jenkins Reid also had some really thought-provoking questions at the end.
Also, I thought the two main characters had a lot of chemistry. They reminded me a lot of Pam and Jim from 'The Office.' Except instead of trying to prank/plot against Dwight, they are trying to get their boss' together. Not just so the work place atmosphere is better for everyone, but also because they could tell their boss' still had feelings for one another. It's a situation where everyone can benefit.
Honestly, there isn't much that I didn't like. At times, it did feel a little slow moving, but in the grand scheme of things it wouldn't stop me from re-reading or recommending it.
Overall, I would give this a 3/5. Like I said before, it's a good palette cleanser. It's a fast and easy read!
Alright folks, that's all I have for this week! Come back next Tuesday for another post! As always, thank you for reading :)