Things We Do in the Dark Book Review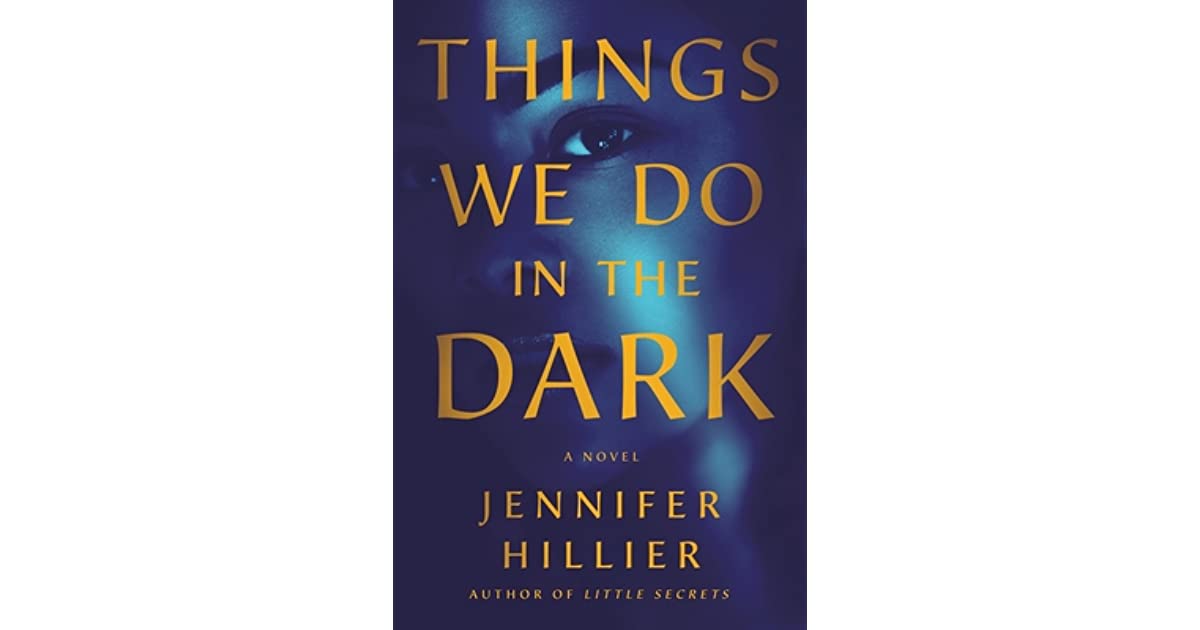 Hello everyone and welcome back to Cover to Cover! I decided to take a break from all the Hallmark romance novels and gravitated back towards thrillers, are we surprised? Let's get into it!
This was my June BOTM pick, and honestly, I cannot recommend BOTM enough. After hearing about all the scandals and drama surrounding Book Box on TikTok, I realized just how much I love this subscription. While you don't get the knick knack bookish things, I find that half of the merch included in those boxes are for books I haven't read anyways. I feel like its mostly for fantasy books, and I'm not much of a series reader anymore. If you are more interested in the book but want a variety of genre options (literary every genre) I would go with some more simple like BOTM. I do have a whole post reviewing the subscription if you would like to check it out!
Anyways, back to my original point, let's talk about Things We do in the Dark by Jennifer Hillier. This is the second novel I've read by her and both have been so amazing. If you would like to read my review for her other novel Jar of Hearts, here is the link to my review!
This book definitely met my expectations and did not disappoint. It is definitely less graphic than Jar of Hearts, but there are still some heavy topics that are mentioned throughout the novel. I would be cautious if topics of sexual assault, child abuse, or physical abuse trigger you in anyway.
For some background on the book, the story follows Paris who's husband just recently died, but she was found at the scene of the crime with the murder weapon in her hand. She is now facing murder charges, and while she wanted to keep her new life under wraps, but her husband was a movie star/comedian (think Jerry Seinfeld) and the murder case is making headlines. This means the live Paris tried to leave behind is slowly catching back up to her, and the people  she thought she escaped from are coming back with a vengeance.
I thought this book was really well written. I liked how the story was told. There were six parts, and we would get a different perspective for each part. There would also be snippets from the past, so we could fully understand Paris' story. It wasn't hard to follow at all.
I also really liked Paris. She's strong, determined, and smart. She had a terrible childhood and did everything she could to not have to go back. It was also easy to understand why she did what she did. Which also plays into the part of, did she really kill her husband? She knows what the world can do to people, and maybe after all these years of abuse and trauma, she could do some terrible things? You questioned her charactered even though you didn't want to. And of course, everyone else is a suspect too.
The plot was a little but predictable (for some parts), but the ending really pulled through. This book kept me hooked as a good thriller should. This also wasn't a long read either. It's about 340ish pages, and the chapters are pretty short as well. It's fast-paced and a really easy read.
Hillier writes some of the best thrillers, and I cannot recommend her books enough. Overall, I would give this a 4/5 stars. I will definitely be reading more from her!
Alright folks, that is all I have for this week! Come back next Wednesday for more content! As always thank you for reading :)