The Seven Husbands of Evelyn Hugo Book Review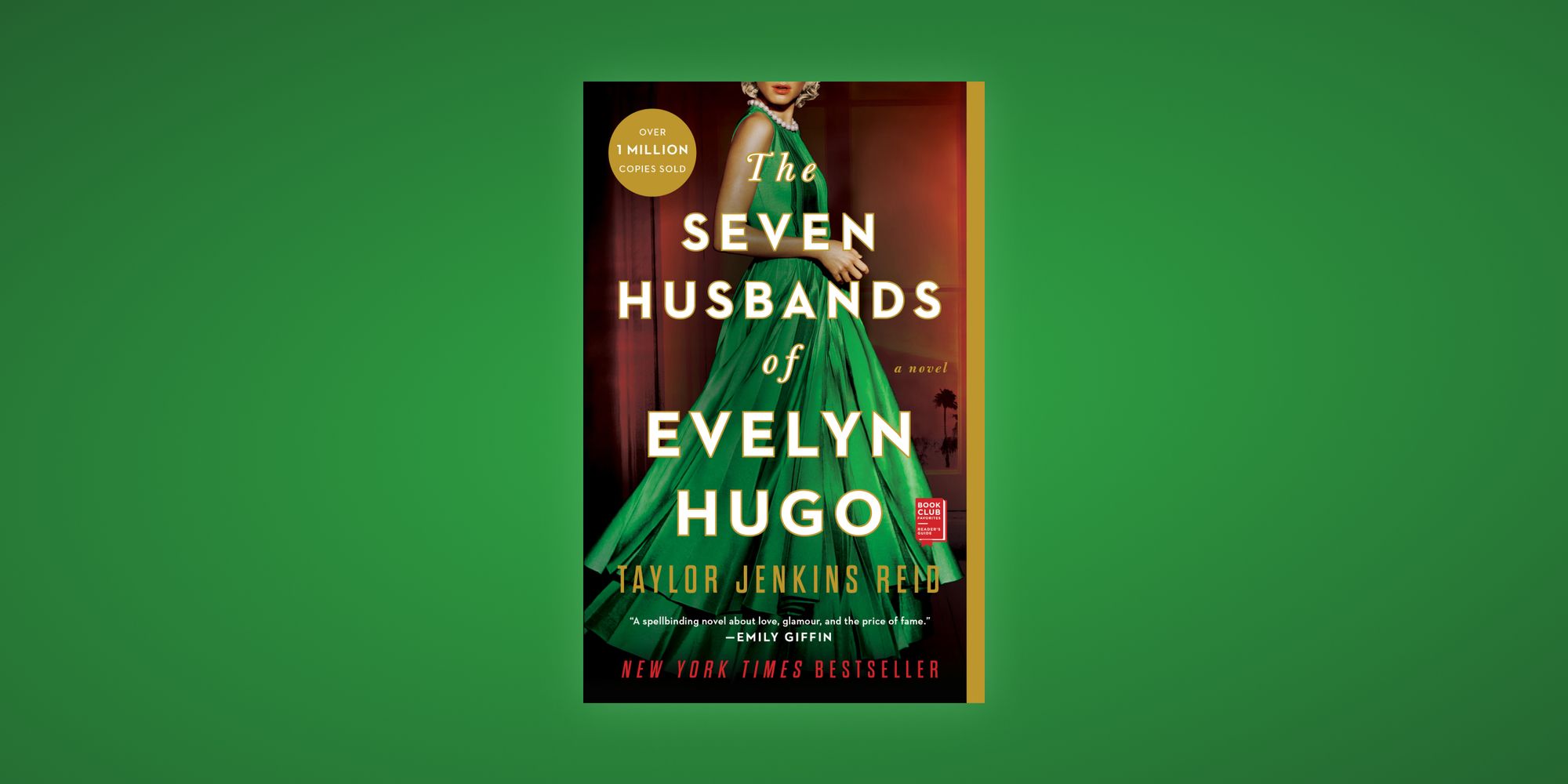 Hello everyone! Welcome back to Cover to Cover. Today, I want to talk about a book that I'm sure most of you have heard of and that is The Seven Husbands of Evelyn Hugo by Taylor Jenkins Reid. I have seen this book literally everywhere, and I was finally able to pick it up. This was actually my book club's pick! So, let's get into it!
I don't even know where to start there is so much I want to cover. Basically the book is about a renowned movie star who has made her way through Hollywood by her acting and her marriages (which you can see by the title she's had seven of them). Now that she's older and kind of out of the lime light, she wants to do a special interview surrounding an auction she's holding. She requests low-tier writer, Monique Grant. And somehow they are connected.
To start, I'm not entirely sure I like Evelyn Hugo and maybe that's the point. You're not supposed to know. You don't get the perfect media view the fans get in the book, we see the real version. Evelyn Hugo is elegant, resilient, and very very smart. She knows when to make the power moves and she knows how to make it look like others are making the moves when they aren't. She always has ideas on how to help herself and those around her. She also cares a lot about her career because of how hard it was to get away from her old life. She did not have a luxurious life growing up.
I do think she self sabotages a lot of her life. I think she gives things up to keep up appearances. I mean granted, this does take place from the 50s-early 2000s but still. There was always a reason behind doing something, and I feel like half the time the reason wasn't good enough. I don't want to give too much away, so I'm trying to be vague. But forgiveness was also a big themes throughout the book. Evelyn has a lot of wrong done to her, and yet she still finds a way to forgive. While it might not have been right away, by the time she's talking to Monique it's there.
On the other hand, Monique Grant is the entire opposite of Evelyn Hugo. While she does exhibit some qualities, overall, they have very different stories. So, it's really interesting to see how they connect at the end. But Monique is very insecure in her life and her career. She's recently divorced, her father passed away, and to top if off, her boss does not think highly of her. Which makes Evelyn Hugo wanting her to write the article all the more better.
Like I said in the beginning, I'm not really sure if I like Evelyn Hugo. Even after finished the book and having time to reflect, I still just don't know. I can't really "forgive" her for all the bad decisions she's made in her life, but she is coming clean with her autobiography. I just don't know.
This book was a really fast read. Only about 380 pages, the chapters were really short, and it's divided into sections. It is in chronological order from each husband. There were also a lot more LGBTQ+ themes in this book. I didn't really know what to expect going in, but honestly it's not something I mind at all. I'm glad more and more books are including different types of sexuality. It also helps that this book was taking place during a time period when LGBTQ+ rights weren't a welcomed idea. That's half the battle of the book to be honest...worrying about what everyone else was going to think.
Anyways, I do pity Evelyn. Especially at the end when you figure out everything about her and Monique, and also what her overall plan is. It's a bittersweet ending. Not how I thought everything was going to go down.
Overall, I give this a 4/5 stars. I would highly recommend, I think it's well worth the read. I really enjoyed it, and like I said it's a really fast read too. I've never read any book by this author before, but like Colleen Hoover books everyone always raves about them.
Alright folks, that's all I have for today! Come back next week for another post! As always, thank you for reading :)