The Only One Left Book Review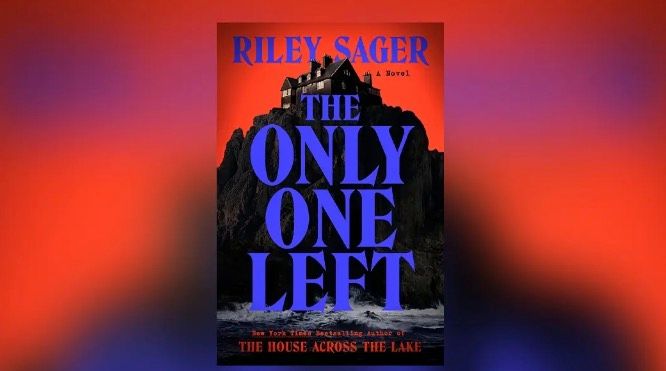 Hello everyone and welcome back to the blog! This shouldn't come as a surprise, but I am back to talk about yet another Riley Sager book. I'm determined to read all of his books (there's only 7). So, let's get into it!
My last post was about Final Girls, and everyone raves about it. I can see why. It was one of his best. The Only One Left is Sager's newest book, and oh my god I think this is one of my favorites.
The story follows Kit, a caregiver recently back from suspension after a terrible incident. She is now tasked with taking care of Lenora Hope...a woman the whole world thinks killed her entire family. There was even a creepy little song:
At seventeen, Lenora Hope
Hung Her sister with a rope.
Stabbed her father with a knife
Took her mother's happy life
"It wasn't me," Lenora said
But she's the only one not dead
Creepy right...and now Kit is in charge of the care for this woman. But Lenora is finally ready to tell her story of what happened the night her family was murdered.
The book definitely gives off Lizzie Borden vibes. One of the things I love about Riley Sager books is the atmosphere and tone he creates. This really felt like a 1930s murder of a wealthy family, and flash forward to now present day 80s. Some of the 80s references were a little overdone in my opinion. We get it, its the 80s. But there's just something about the way his writing pulls you in, and all of a sudden it feels like you're at a summer camp, or a lake house, or driving down the highway with a possible serial killer...
Kit was a very determined character. The odds were definitely stacked against her, and she was making wild accusations with no proof. But I love the ending she got. Very fitting.
There were a lot of twists and turns that I didn't expect. Sager's books all really do keep you guessing. Sometimes, I think it gets to be too much, but its better than the alternative of being boring and predictable.
Overall, I would rate this 4/5 stars. I would highly recommend checking this book out. I still love Last Time I Lied better, but this is definitely my second favorite of his.
Alright folks, that is all I have for today! Come back next Wednesday for another blog post! As always, thank you for reading:)