The Holiday Swap Book Review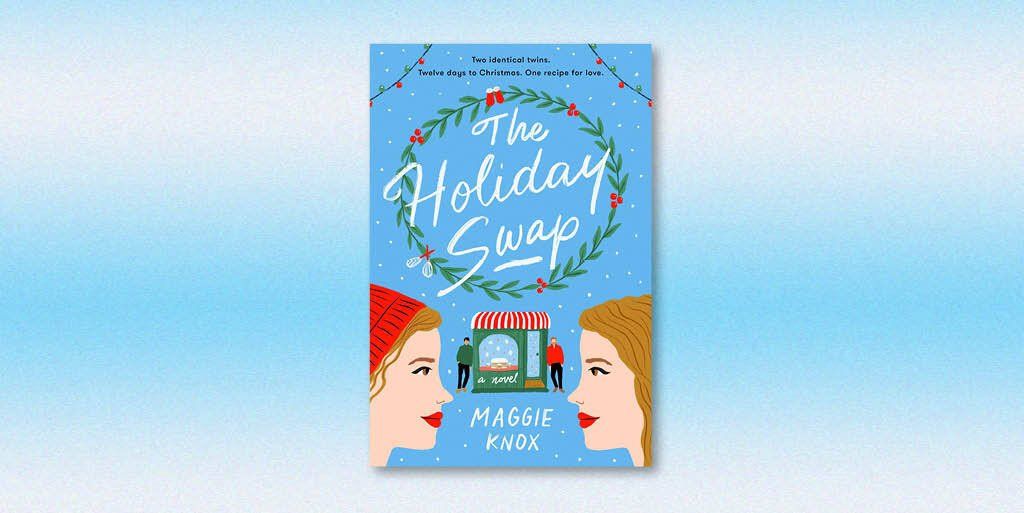 Hi everyone! Welcome back to my blog! Today, I have yet another book review. And yes, it is another holiday book. I have to keep the Christmas spirit high this year. But enough intro, let's get into it.
I just finished reading The Holiday Swap by Maggie Knox, who by the way is actually a pen name for two different people. The real authors behind this book are, Karma Brown and Marissa Stapley. I thought it was cool that they came up with a pen name for a writing duo. You don't see a lot of that in my opinion.
Anyway, this book is about twins, Charlie and Cass, who swap places with each other for the holidays. Something they haven't done since they were in high school. Charlie works on a baking tv show, and she is up for a promotion. But things take a turn when she gets a concussion and can't smell or taste anything. Cass is back home in their small town running her family's bakery. She gets wind of a new chain bakery possibly moving into town. So, they switch places to try to help the other out with their career problems. And like any good holiday book, they also find love when they aren't looking for it.
I thought this book was really cute. It really was the perfect holiday book. There was so much talk of Christmas and preparing for the holidays. It really brought in the Christmas spirit. And I really liked the portrayal of the twins. I feel like I definitely saw myself in Charlie, but I also really loved Cass's character. Towards the end, she wasn't taking crap from anyone and that reminded me of my own sister. And the sisters were different enough that you knew who was who. There was no mixing them up.
The idea of a baking show and running the family bakery was really well done. I feel like sometimes it's too cheesy like in the Hallmark movies, but there was so much baking terminology that it just felt so natural.
The only things I didn't like were that at the beginning the chapters were really long. I'm not a fan of long chapters; it makes me feel like I'm not moving through the book fast enough. But I do have to say, they did get smaller as the book went on which was nice. The font was also on the smaller side.
And the other thing: sometimes the dialogue was cringey. I don't know if it's a me thing or if I'm reading too much into it but I feel like lately I have been reading books without a lot of cringey-ness lately. But this only happened from time to time. And it was easy to move past.
Overall, I would give this book a ⅗! I would definitely recommend it to someone looking for a quick, cute holiday read. And it's also not that long of a read either. It's about 330-ish pages which isn't too bad at all.
Alright, folks that's all I have for today! Thank you so much for reading! Be sure to come back next week for another blog post.