The Cellar Book Review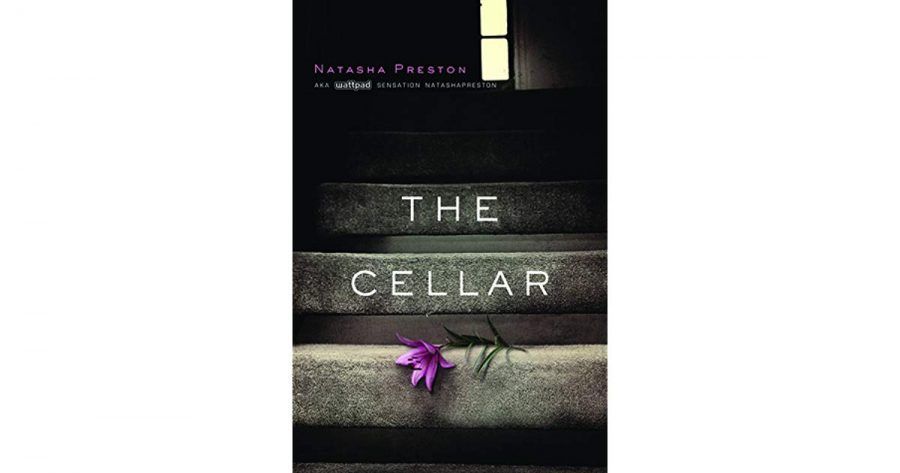 Hello everyone and welcome back to the blog! Today I have another book review! I have been finding my groove again. For awhile I was in a little bit of a slump which usually happens in the middle of the year (around the time I actually finished reading this). I have a lot of thoughts on this book, so let's get into it!
For background, The Cellar by Natasha Preston is about a man who kidnaps five woman and names them after flowers so he can have the perfect family. Women who are young, pure, etc. Clover, the kidnapper, has a thing against prostitutes and woman who commit infidelity. He says that they ruin everything and looks at them like they are dirt, scum of the earth, you get the picture.
The story switches point of views from a bunch of different characters. You get Clover, Summer, and Summer's boyfriend, Lewis. The main point of view is Summer. She is named after the flower Lily. There are five girls locked in the cellar overall, but like I said she is the main one we get to follow.
Honestly, the material of this book was some pretty heavy stuff. There was murder, abuse, kidnapping, rape, etc. And it just felt like the novel really downplayed a lot of it. It felt very YA in the sense that the content didn't seem to fit the genre. I don't know if that even makes sense but it felt very glossed over I guess is what I'm trying to say. And some of it didn't seem too realistic, it felt very fictionalized and just like I said played down.
There also needed to be trigger warnings especially when dealing with a subject matter such as rape. Even by implying that it's happening and not giving a lot of details--or even just adding a disclaimer of sorts. Knowing in the back of your head that something is in fact all fiction offers some level of comfort when reading such horrible things. In relation to the characters, we all know things like this happen, but when you're connected to the characters and they are experiencing something traumatic it's good to know in the back of your head that these people don't actually exist in the real world. Now does that make any sense?  
I just feel a certain way with this subject matter, and I don't think it should be handled in the YA genre. Unless it's writing really well, it overall just ends up feeling cringey. And this writing was very amateur and I don't know if it's because I read All the Light We Cannot See before this or what, but the writing really fell short for me. I didn't like it at all; if this wasn't a book club pick I would have stopped reading it. But I was determined to finish for discussion purposes.
Overall, I would give it a 2/5 stars. I don't recommend. I think there are many other books I would rather read and that are written way better than this. I just don't think it has much to offer other than it would be good for discussion especially if there are contrasting opinions. I don't like hating on books, but I want to be honest with my reviews.
Alright folks! That is all I have for today, come back next week for another post! As always thank you for reading :)