Reading Celebrity Books so You Don't Have to pt. 3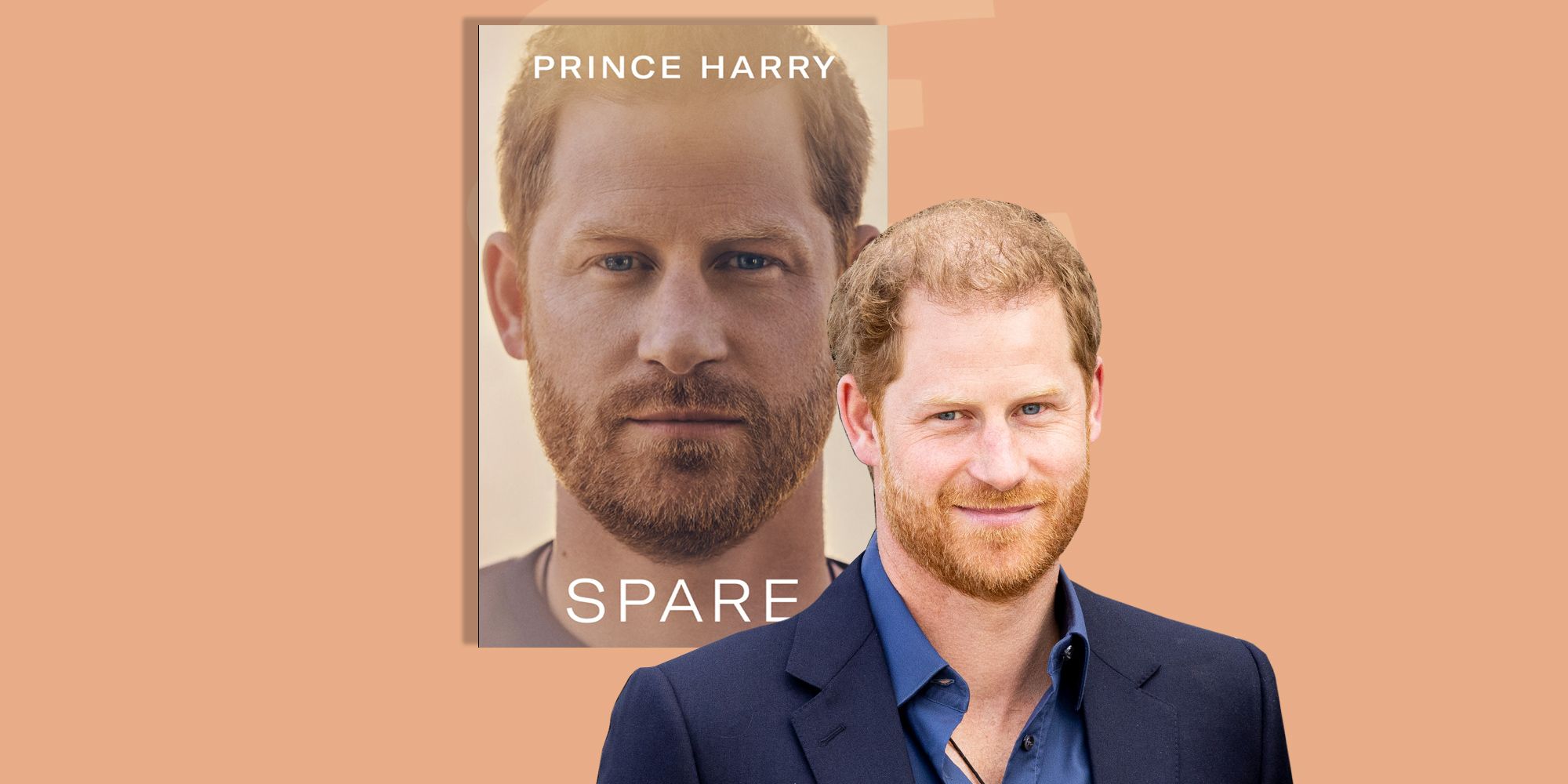 Hello everyone, and welcome back to the blog! I am back with another installment of reading celebrity books, and for this post I've read Spare by Prince Harry. I know Prince Harry (and Meghan Markle) are a controversial topic, but for whatever reason I will admit that I had interest in reading this book. I go back and forth on how I feel about them, but I was interested in Prince Harry's story. So, let's get into it!
In general, I didn't know a lot about Prince Harry's life or what royal life is like. I did watch the documentary him and Meghan Markle did with Netflix, but outside of recent drama I had no clue what life was like for him.
The book is divided into 3 parts. Part 1: his mother dying, Part 2: his military service, Part 3: Finding Meghan and leaving the Royal Family. This is a 400 page book, part 2 being the longest part.
But let's not get ahead of ourselves here. In part one, we going through Harry finding our about Princess Diana. And for the longest time, probably until he is about 25-27 years old, Harry is in denial about this. He constantly refers to the fact that his mother is in hiding, and when it is safe she will come back for him and William. He also talks about what life is like being a spare. William is the heir and is treated as such, and Harry is treated as the spare heir. Honestly when I first heard of the book title, the meaning behind spare didn't come to my mind right away. But now it's so heartbreaking.
In part two, we get some of Prince Harry at boarding school. From a really young age Prince Harry was into drugs and alcohol. I feel like every chapter referred to him getting wasted, doing weed or coke, and then having to make up for his actions. Hence him going into the military. He didn't see himself going to college, but honestly from what I've read the military was a good choice for him.
Like I said, part two is the longest, and a lot of it was about military time, his trips to Africa, and some of the past women he's dated and how the paps have affected his wife for the worst.
Part three is where we get him meeting Meghan Markle and leaving the Royal Family. Which this is information that we already knew especially after watching the documentary.
There are some really comical things that he mentions in this book, for example, he was trekking through the North Pole and got frostbitten in the nether regions and proceeded to mention that fact multiple times, he did mushrooms at Courtney Cox's house, called William's hair loss alarming. William was so mad that Harry got to keep his beard for his wedding when William had to shave his beard for his. His father, King Charles, seems to have the need to always be the center of attention/the most liked royal. Which I can't imagine he's the most liked, maybe since being king but dude...really?
He even had a need to outshine his own kids. It is hinted to that both him and Camilla have leaked information on Harry and Meghan's whereabouts when they left the Royal Family. No one cared that Meghan was getting torn apart in the papers/online. They all had this attitude of, "If I had to go through it, then you have to go through it" which is the WORST mentally that you can have.
The main point Prince Harry says he wrote this book is because his father and his brother don't understand why he left. Which really? You don't have any idea on him and Meghan left? That is such crap.
Overall, based on what I read, I can see why Prince Harry left. His wife was being torn apart, and everyone threw her to the wolves. They got no support from the family. William and Kate and Harry and Meghan were not agreeing on things. For a bunch of honestly dumb reasons. William at one point straight up told Harry to not marry Meghan. All around there were just so many unnecessary petty fights, comments, etc. So based on all of that, I don't blame them. Everything seemed so toxic, and I know it is just one person's point of view but...
I liked the book; I enjoyed it. I would recommend if you have any interest in Prince Harry because was interesting for sure and I feel like I have more insight into him and the family. Not that I would ever need to know this stuff, but I like pop culture what can I say. I don't think it needed to be 400 pages, but it was still good. A solid 3/5 stars!
Alright, folks that was a long one, but come back next Wednesday for another blog post! As always, thank you for reading:)