Popular Books I Have No Interest in Reading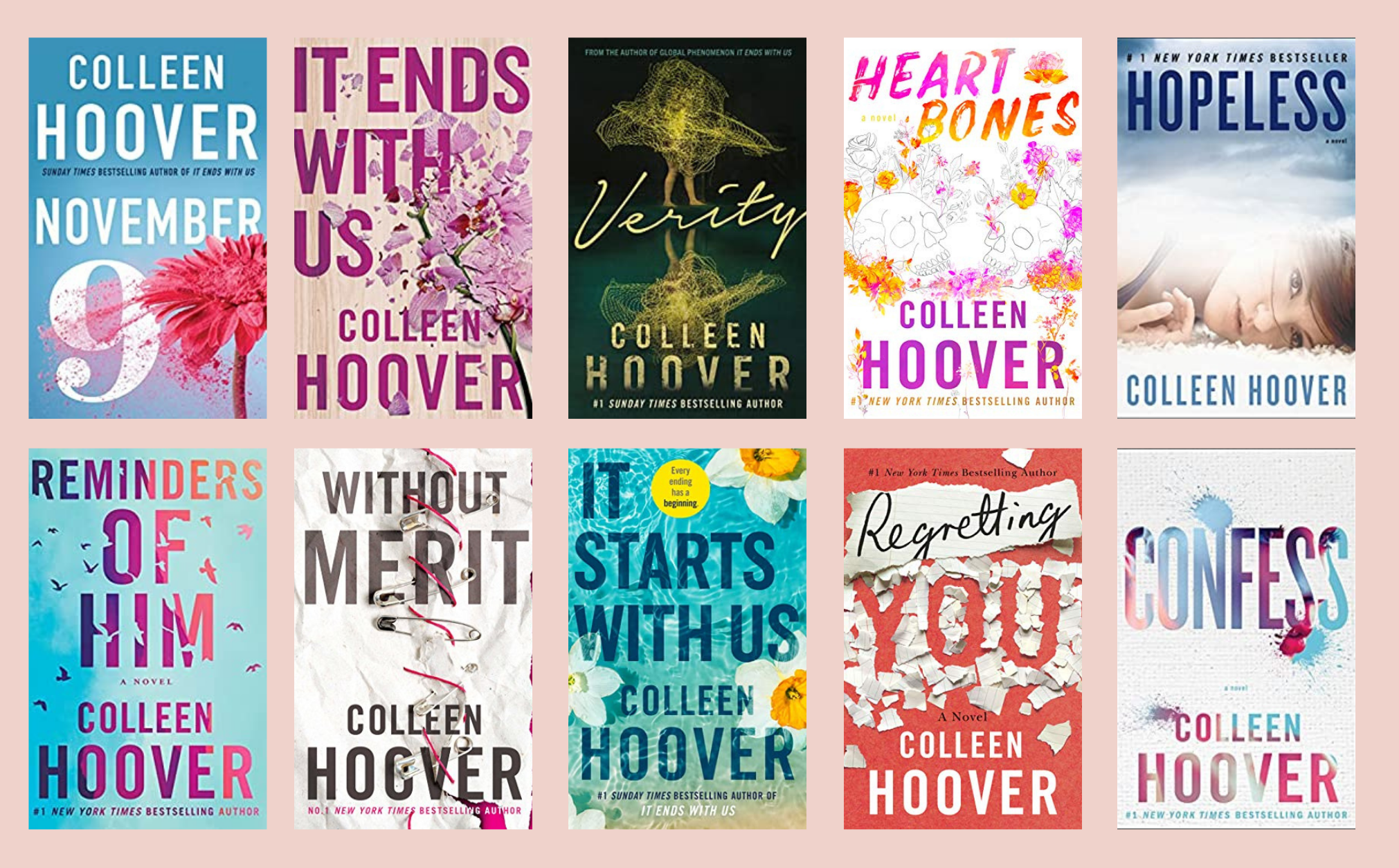 Hello everyone and welcome back to the blog! Today's post might stir the pot a bit, but I want to share my opinion on why I will not read some popular books. No hate or shade to any of these authors, this is just one person's opinion. So, let's get into it!
I have this thing about reading book I see all over the internet. I feel like it never really works out well for me because I'm always let down. Either my expectations are too high or the general people think all these books are the best thing since sliced bread. From my experience, I usually like half of the books I read by social media influence. That's being generous, but there are some books I have no interest, desire, whatever to pick and read.
Starting with Colleen Hoover books. I tried. I really did. I read four of her books: Verity, Ugly Love, It Ends with Us, and Reminds of Him. The only one I loved was Verity which if you've read then you know why.  But the others are cringe, kind of boring, promote toxic relationships, etc., take your pick. I have absolutely no desire to read It Starts with Us. I've read enough of her books to get the picture.
Next, we have Six of Crows. This is purely because I'm not really into the fantasy genre right now. Nor does it make me want to starting looking into that genre. My sister read this and liked it, and I trust her taste. But I just always have other books I would rather buy and read instead.
Another book I have no desire to read is A Little Life. This just simply does not interest me. I've heard that it's really sad, and I already have enough sadness that I don't need to read about it being a main theme. Especially, with a book as big as this one. If it was smaller, I think I would consider, but it's a no for me.
The other problem I have is that if I see a bad review about a book, that will sometimes automatically deter me from reading it. Which is the case with The Spanish Love Deception. I've seen one too many bad reviews about this one.
I am very much a character driven reader, so if I see something about the character of the book sometimes it just sticks with me. For example, if someone says so and so is super annoying and obsessive then I won't be able to unsee it. Which then ruins the book for me. It's a whole thing, but thankfully, doesn't happen very often.
I might even do a part two because I know there are some that I am missing. But anyways, that is all I have for this week! Come back next Wednesday for another blog post! As always, thank you for reading:)