Poison for Breakfast Book Review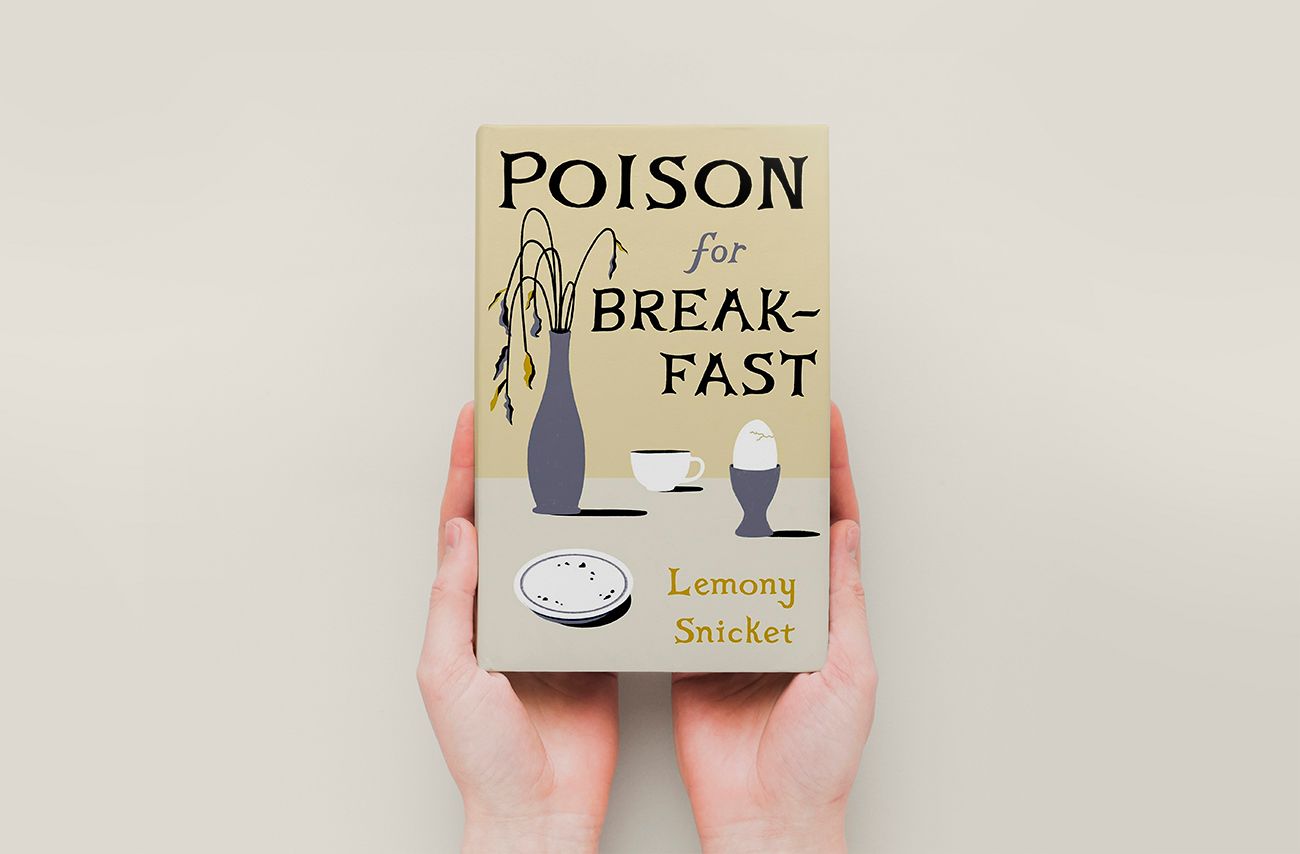 Hi everyone! Welcome back to my blog! Today I am back with a book review. I thought this was the perfect book to kick off the spooky season! It's also been awhile since I've posted a book review, so let's get right into it.
Today I want to talk about Poison for Breakfast by Lemony Snicket. Now, I know you're probably wondering why their name sounds familiar. He wrote A Series of Unfortunate Events! There are several books in the series, and there was also a movie with Jim Carey and a Netflix show with Neil Patrick Harris. But I haven't read those books since third grade to be honest with you. They were still really good though.
I was really surprised when I saw this book on the shelf. I didn't even know Snicket was coming out with a new book. The title is what drew me in and the fact that it is a rather small book. Only 154 pages, so you'd be able to finish it in no time. There are such cute illustrations at the start of each chapter, and each chapter is about ten pages long. Not too bad.
In true Lemony Snicket fashion, this book does bring back A Series of Unfortunate Event vibes though. In the sense that he, the author, is talking directly to you, the reader. The style of writing is quirky and it makes reading a long stream of consciousness interesting.
The book is about Mr. Snicket learns that his breakfast has been poisoned. He is on a mission to find out who poisoned one of his breakfast foods, and he has to do it before his untimely death.
Throughout the book he talks about different writers, composers, philosophical questions that we've all heard about like "what came first the chicken or the egg?" You can tell this was written by a bibliophile. It was nerdy but intriguing all at the same time.
I really liked this book because while he was on this journey to find out what was poisoned it really wasn't about eating poisoned at all. It was about how we as humans don't really know anything about anything or anyone but how we try to understand. At least, that's what I got from it.
It was a really fascinating read and not at all what I was expecting. It's not your traditional mystery book. I still recommend this book and would give it a ⅗ stars.
Well, that's all for today folks! Thank you for reading and come back next week for another post!