Poetry Books for the Soul pt.2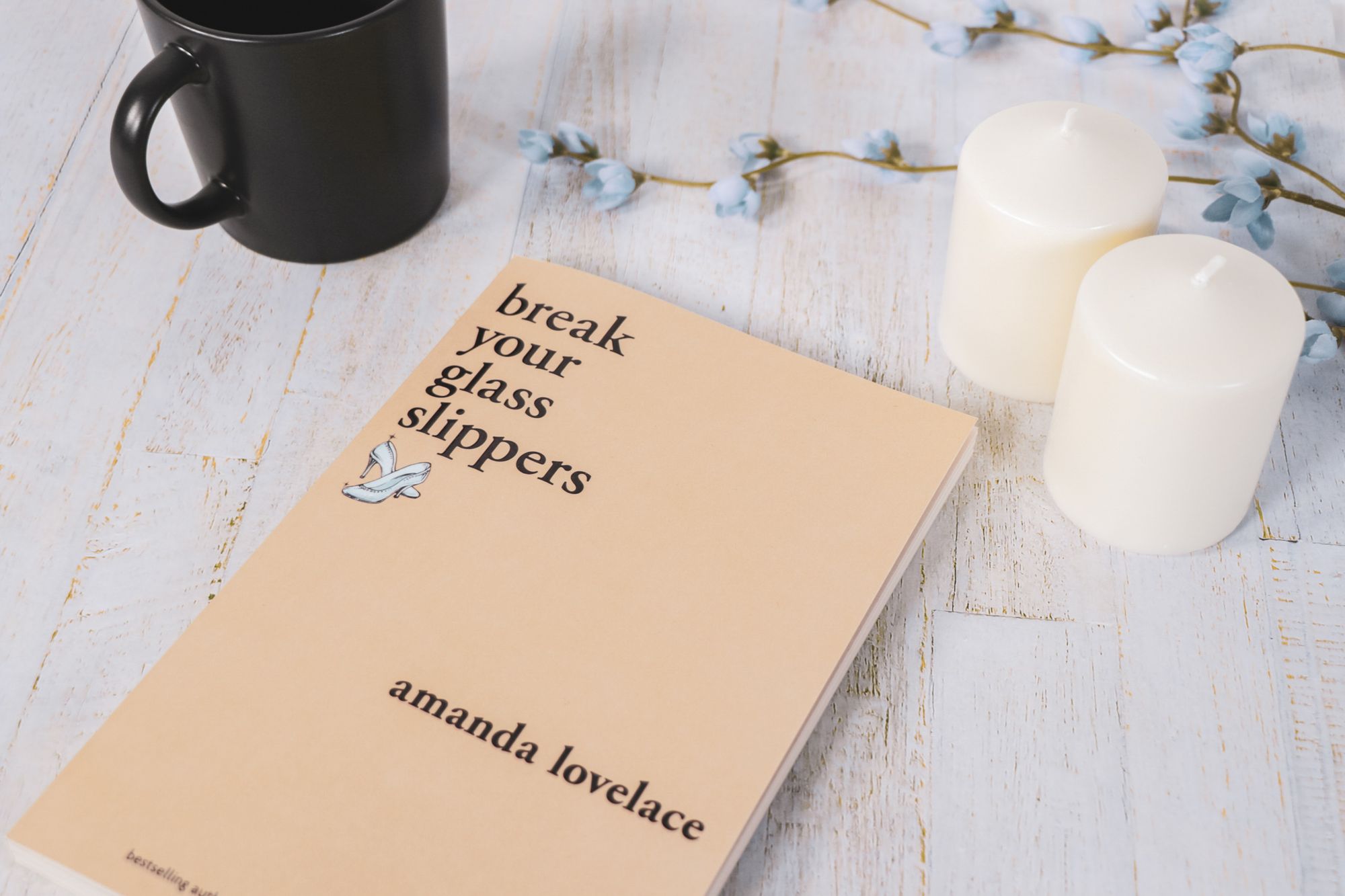 Welcome back everyone! I hope everyone had a good weekend! I have another poetry post for y'all, but today there is a specific theme. I have been on a big poetry kick the last few weeks, and recently, I have found an author who's writing I have fallen in love with. Her name is Amanda Lovelace and she has written so many poetry books. She has different poetry series, for example, the three books I will be mentioning today fall under the "Women are some Kind of Magic" series. There are four books total in the series, but so far, I have only read three of them. So, let's get right into it!
The first book I want to talk about is, break your glass slippers. I loved this book because 1) there are trigger warnings for various things at the beginning of the book. 2) She really took the Cinderella aspect of things to the next level because on one side of the page is the princess or your thoughts and then on the other side is the fairy godmother's thoughts. I thought it was a nice touch and really brought the whole theme together. 3) A lot of the poems are relatable. You will definitely find a poem or should I say multiple poems that really hit home. I prefer poetry books that I can relate to because it's nice to not only know you're not alone but to have someone else put into words what you can't. And a lot of the poems are empowering and inspiring. You want to be the princess of your story than just do it. Lovelace really gives women the power to believe in themselves through her writing, and it feels as if she is right there with you. Here are a few of my favorite poems/lines:
"be proud of all the space
Your body dares to take up" (7)

"villains almost never look like cackling witches,
Cruel stepmothers, or bratty stepsisters. They're
So much quieter than that," (23)

The next book in the series is, the mermaid's voice returns in this one obviously going  for the theme of "The Little Mermaid." Lovelace has a way of forming a story when she writes her poetry books. There is a clear beginning and ending and you are put into a completely different headspace when you're done with the book. I think this is very important especially when talking about deeper topics. Again, this book has a trigger warnings list. This one isn't structured like the Cinderella since there is no fairy godmother-type figure in the story. Lovelace pulls from the original version and the Disney version so there are some dark moments. But again, there is so much women empowerment. She makes you feel as if you're not alone. Here are some of my favorite poems/lines:
"Do you
Ever
Find
Yourself
Nostalgic
For
The life
You never
Got to
Have" (28)?


"Cages
Are
Still cages

Even
When they're

Designed
To

Look
Just like

Castles" (76).

The last book is, the witch doesn't burn in this one. There are trigger warnings at the beginning and out of all of them this one talks the most about sexual assault. I really liked this one as well because this one is about women standing with women, women standing up for themselves, and how men try to belittle women. It's very inspiring and will let a spark inside of you to be the main character of your story and to not let your past define you. So far this is the most inspiring of all of them. Women are made of fire. Here are some of my favorite poems/lines:
"I hold
My tongue
Out of fear
So often
That
Blood
Has
Made
A permanent
Home
In
The spaces
Between
My
Teeth" (58).

"But
What if
The devil
Is just
A woman
Who was
Banished
To hell
To stoke
The
Flames
As
Punishment
For
Standing up
To
Him" (72)?

I hope you enjoyed today's blog post and consider looking into this series or her other books. Her words are magical and you won't regret it. See you next week!