My Top 5 Thriller Picks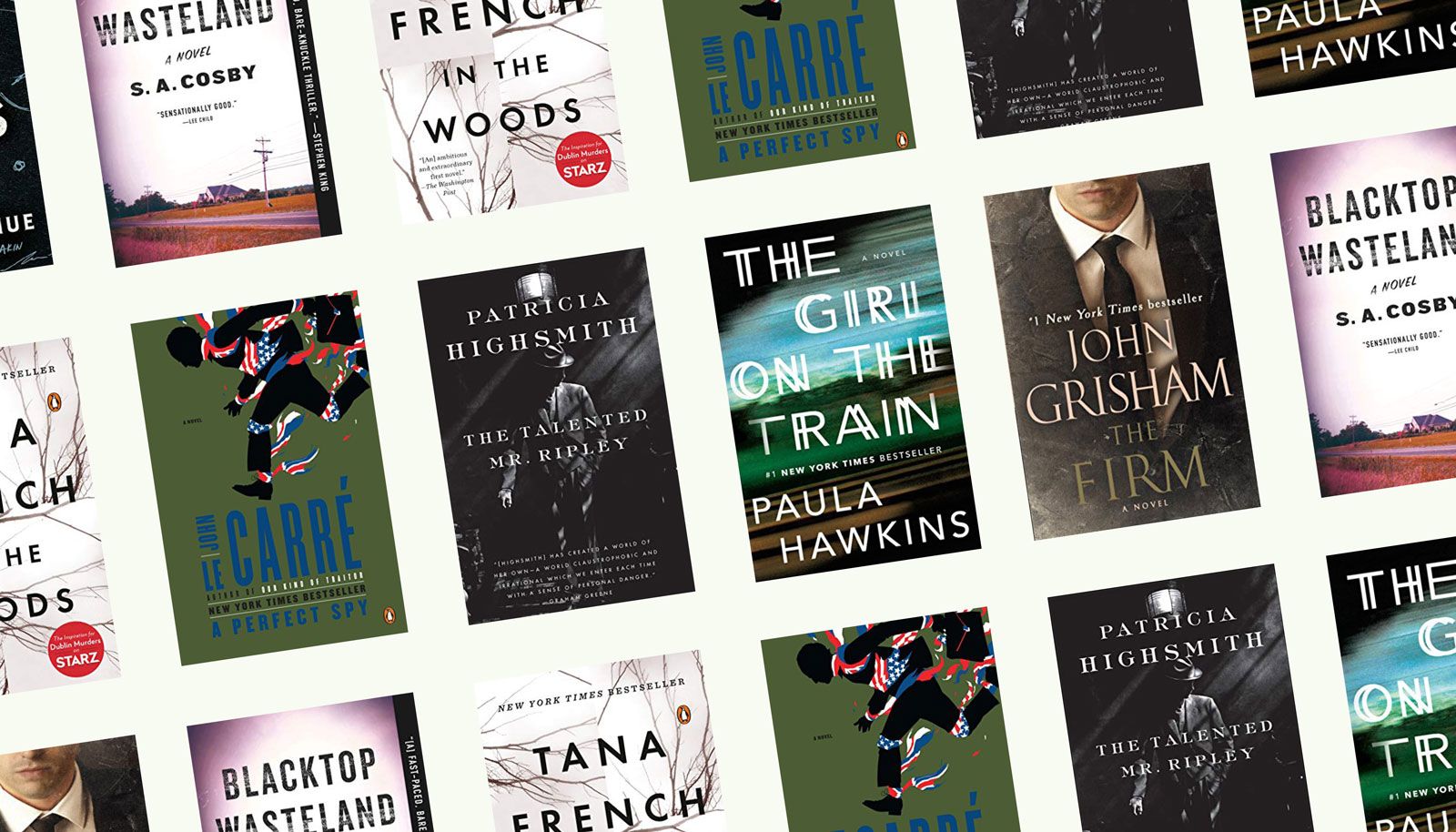 Hello everyone, and welcome to Cover to Cover! If you're new or couldn't tell by the back log of posts, I am a major mystery/thriller reader. I love a good fictional crime investigation, a whodunit, a everyone-turns-against-each-other type of novel. Okay, you get it.
I have put together a list of my favorites, the best of the best for any other thriller addicts out there! This was honestly harder than I thought it would be. We are going to do a count down to the best one! So, let's get into it!
5. Jar of Hearts by Jennifer Hillier - This is about a woman who is charged with the murder of her best friend. The story is told as she is being released from prison after having served her sentence. You also get glimpses of the past and what actually happened the night of the murder.  I have written a review about this, if you would like to know more! This is a book that my mom had recommended to me, and we still talk about it to this day.
4. The Golden Couple by Greer Hendricks and Sarah Pekkanan - This was a recent BOTM pick for me! It's about a married couple who seek out an unorthodox therapist to work through their issues. On the surface, the wife has just admitted to having an affair, but as the therapist digs around she realizes that isn't the only secret they are keeping from each other. This was another one that I just couldn't put down.
3. Rock Scissors Paper by Alice Feeney - This was a another BOTM pick and honestly one of my favs from the subscription. This is about a husband and wife who travel to this snowy remote getaway because the wife had won the trip from some work event. Their marriage is strained and this is their last ditch effort to repair it. As you read, you read letters from the wife about their past anniversaries. You learn more and more about the secrets they keep from each other. It was a super fast and captivating read! There is also a blog post about this book! I had my sister read this one and she normally isn't a thriller person, but she really liked it!
2.  Book of Cold Cases by Simone St. James - Yet another BOTM pick! I'm telling you, they have the best thrillers choices. This is about a crime blogger who gets the chance to interview a woman who was acquitted of murder. It's a small town, she comes from a wealthy family, did she go on a killing spree in the 70s? The book jumps between the perspective of the blogger and the possible murderer, as well as, diving into the past to see what really happened as the story unfolds. I highly recommend! I loved every second of this book.
1.Verity by Colleen Hoover - I know Colleen Hoover's books are hit or miss, but this is a major hit. This book really threw me for a loop especially the ending. It's so different from her other novels and honestly, I think this is the best one she's written. If you want to read any of her novels, but don't know where to start, this is your sign to start here. I read it in a day and will also recommend this! For more information, there is also a blog post about this book!
Alright folks, that's all I have for this week! I seriously recommend checking out all of these books. I couldn't put any of them down, and these are the ones that really stuck with me months after reading. Come back next week for another fun post! As always thank you for reading :)