My Most Anticipated Books of 2023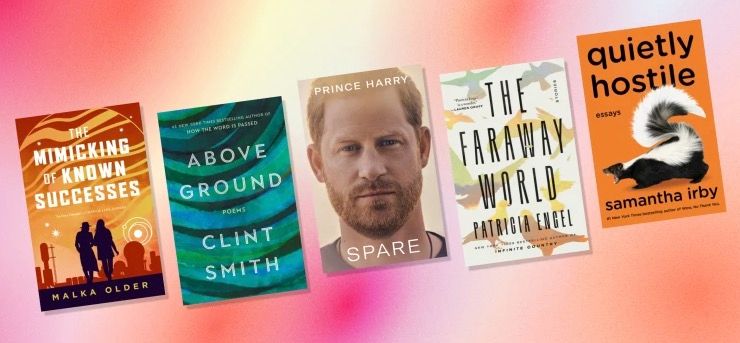 Hello everyone and welcome back to the blog! Happy New Year! It's the first blog post of the year. To get things rolling for 2023, I want to talk about the books that I am most excited for. It looks like it is going to be a good year, so let's get into it!
January 3rd: Loathe to Love You by Ali Hazelwood and The Villa by Rachel Hawkins
Both of these authors are repeats for me. I love their writing and have yet to be disappointed. The first is a romance and the second is a thriller. I actually just found out as I was writing this that Rachel Hawkins has a book coming out. I can't wait for that! Just need to make my way to the book store.
January 10th: Spare by Prince Harry
This is one of the books I am most excited for, and I'm so happy it comes out at the beginning of the year. I'm very curious to see what this entails and if it will be worth the hype.
February 14th: New Throne of Glass Series Covers
This isn't a new book release, but the Throne of Glass series will have new covers for US and UK. After thinking about it, I do like the new ones a lot better than the old. They better fit each book, and the colors are absolutely stunning.
April 11th: Yours Truly by Abby Jimenez
This is a rather new repeat author for me, but I have loved everything I've read by her so far. Her romance stories are just so well constructed and the characters are so lovable.
April 25th: Happy Place by Emily Henry and Death of a Book Seller by Alice Slater
Another romance and thriller dual. Any Emily Henry book is self explanatory. As for the other one, I have never read anything by Alice Slater. I stumbled upon this book on a GoodReads list and the cover is what pulled me in. But this is a thriller with a crime junkie enthralled main character. It sounds really interesting!
June 23rd: Love, Theoretically by Ali Hazelwood
And of course another Ali Hazelwood book! I belive the first one I mentioned has a co-author, and this book is all hers. Or vice versa...something like that.
I know that only really takes us up to half the year, but so far that is all I have found that really interests me. I'm always interested to see how many of these anticiapted lists I actually end up reading because I feel like for the past two it wasn't much. I did better last year.
Alright folks, that is all I have for this week! Come back next Wednesday for another blog post! As always thank you for reading:)