My Most Anticipated Books of 2022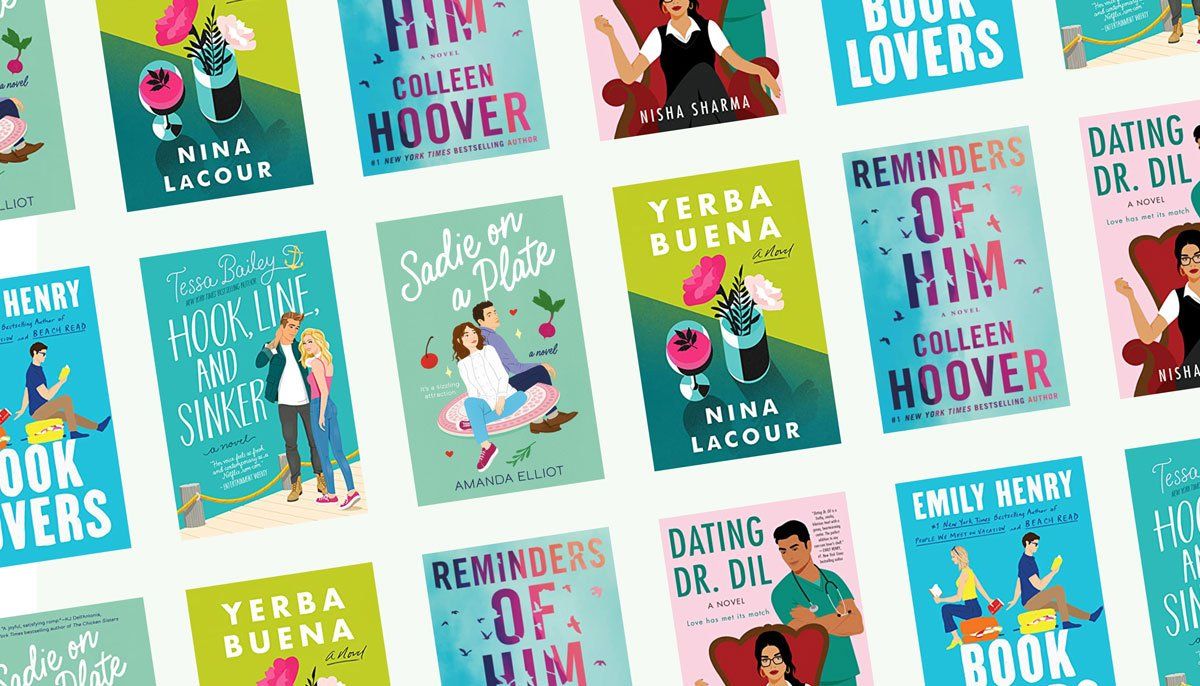 Hello everyone! Welcome back to Cover to Cover! With the new year just starting, I thought I would talk about all the books I am excited to be releasing this year! I did a post like this last year, except I read one book from that list. In my defense, I purchased a book off that list but just haven't had time for it yet (as a whole year goes by). But effort was there…. I plan on doing better this year though! Anyways, let's get right into it.
First, we must start with none other than Sarah J. Maas. The next book in the Crescent City: House of Sky and Breath is set to release January 23, 2022. To say I'm excited is an understatement. I really like this series especially because it's like her other ones but also not at the same time. Totally makes sense, right? This will be the second book in the series continuing from where the last left off. I can already tell you; I will definitely be reading this. I will probably buy it when it comes out because I want the hardcover version. But I will most likely wait to read it. That's what I did with the last book, and it will be another year or so for the third. You have to savor the content.
Next, I found a book through Booktok that sounded really good. It's called the Good Girl Complex by Elle Kennedy. This doesn't come out until February 1, 2022. The cover also looks so cute. It's one of those typical romance novels with a cute, animated cover. I want to try to get to this at some point during the year!
Also, if you loved The People we Meet on Vacation or Beach Read by Emily Henry, she is coming out with a new book in May 2022 called Book Lovers. I'm so hype for this. I loved her other books. They were so well written! The cover reminds me of her other books. And I think the romance in the story is just going to be A+. I love her writing and will find time for this one.
A thriller novel that I would like to read next year is The Paris Apartment by Lucy Foley. I've seen her name around. She wrote The Guest List. And this sounds really good, set in Paris, missing family member, what more could you ask for in a thriller? Buzzfeed compared it to "Only Murders in the Building" so if you've seen that, you'll probably like this. This comes out February 22, 2022.
Next, the cover for this book looks adorable. If gives off the same vibes as Good Girl Complex, but this is Weather Girl by Rachel Lynn Solomon who is author of Ex Talk. This looks like a good enemies to lovers in the work-place. And also reminds me of The Hating Game a little bit. I am a total sucker for that trope. This releases January 11th!
Switching genres a bit, there is a new historical fiction book coming out about WWII called, Sister of Night and Fog by Erika Robuck. I love reading about the World Wars, I just find that time period really shocking and interesting. The fact that those things even happened in the first place is mind boggling. But I really hope to make it to this book. Who knows some of these books might be in the BOTM subscription box. This comes out March 1st. So many books are coming out in the beginning of the year!
Also Casey McQuiston is coming out with another book! This is a YA romance called I Kissed Shara Wheeler. I really do like this author, but I'm not sure how I feel about a YA romance right now. Who knows though, I really like her writing so I might give it a shot. This will be released on May 3rd.
Alright folks! That is all I have for this week! The first blog post of 2022! Everyone get excited for another year of fun blog posts! Come back next week, and thanks for reading!