Maybe in Another Life Book Review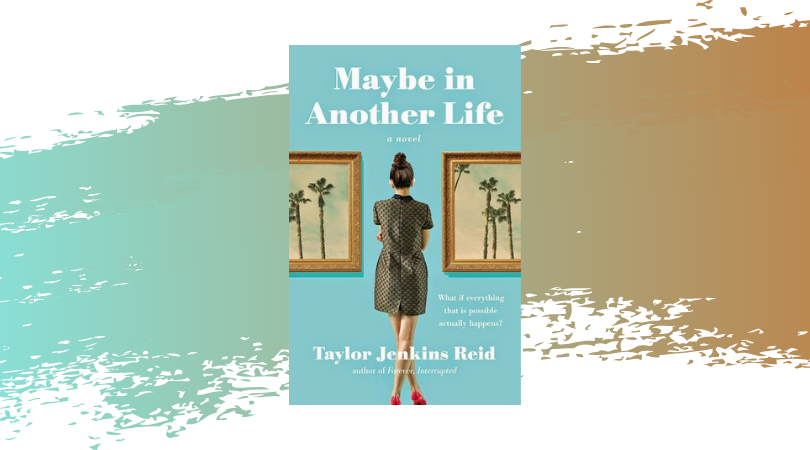 Hello everyone, and welcome to Cover to Cover! Today, I have another book review! I had only read one other book by this author before which was The Seven Husbands of Evelyn Hugo. I really liked it and decided to pick up another one. So, let's get into it!
I first saw this book on Instagram, and someone was talking about how you follow two separate stories based off a decision the main character could make. I thought that was a really cool idea and wanted to see what it was about! The book follows Hannah, a woman who has been moving around a lot her whole life. Her family and sister live in England, but she ends up moving back to LA to live with her best friend!
One night they go out and Hannah runs into her old high school boyfriend, Ethan. She realizes that she may still have feelings for him, and they both agree that the timing for their relationship was never right. At the end of the night, Hannah has a choice to make. Go home with Ethan and see where things go or go home with her best friend and get her life together. So, the story follows the two storylines for each possible decision.
I have to say, it was harder to keep track of everything than I thought it would be. Mostly because there was no indication as to when or what universe we were in. Not that I'm really sure how the author would convey that other than alternating every other chapter like she did. But regardless, after putting the book down for awhile and picking it back up it took awhile to figure out what story I was in and what has happened.
BUT it was really interested to see how each decision would have played out. Both stories were believable and it was SO COOL to see how certain things happened in each "universe." In the end, everything panned out. This book has a strong reoccurring theme of "everything happens for a reason" and "are we in charge of our fate/destiny." I feel like this could have been really cheesy, but it really wasn't. It was played off well.
Also, this book was very slow moving in the beginning, but as you read more and push through the ending gets better. The ending is worth finishing in my opinion.
It's also a very fast read, as well as, very short chapters. I would recommend The Seven Husbands over this book, but it's honestly not a bad read!
Overall, I would give it a 3 out of five. If you like her books, I would say go for it!
Alright, folks that's all I have for today! Come back next week for another post! As always thank you for reading :)