It Ends with Us Book Review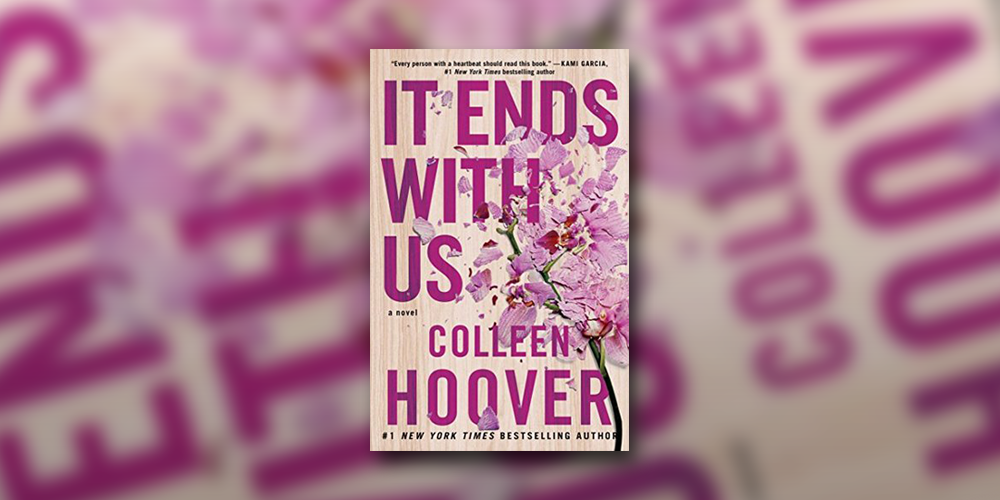 Hello everyone, welcome back to Cover to Cover! Today, I want to talk about another Colleen Hoover book! I know I have been posting a lot of book reviews recently, but I have been reading so many good books. So, let's get into it!
I want to first mention that this is the first Colleen Hoover book I have read where I own the physical copy and can easily flip through to jog my memory. The one major downside to audiobooks. All the others have been audiobooks which I am hoping to have a blog post about soon!
Anyways, this book is about Lily who meets Ryle when they are both in bad spots in their lives. When they meet again a year later, they are achieving their dreams, being successful, etc. Of course, they end up falling for each other, but not everything is as it seems. As time goes on, we realize that their relationship is not perfect. We also have past journal entries of Lily's where we learn about Atlas. A homeless kid who lived in the abandoned house behind her. When their paths cross again, it makes everything a little more complicated.
Honestly, I really liked the plot. I liked a lot of things about this book. The plot. Atlas. The length of the book and chapters. The pacing. You know the drill. I think the whole idea of growing up into an abusive family and desperately not wanting that for yourself is so powerful and also heartbreaking. This book was very sad. The book wasn't very long, and the chapters were short, which I always love.
Things did move really fast in the book, there were a lot of time jumps. A new chapter would begin and all of a sudden six weeks had passed, but also I get why. It would be very boring for the reader to have the same days on repeat. I just feel like it could have been done less frequently. And of course, there is Atlas. I was a little skeptical of him at first, but I learned to really like him. Just like I really really REALLY wanted to like Ryle but no ABSOLUTELY NOT. He just…he made me frustrated because I understood where he was coming from, but at some point there are no more excuses for what he was doing. Clearly something isn't working for him.
I am trying to be vague because I don't want to give away too much. Sometimes, it's hard to not talk about spoilers.
But like I said, there were a lot of things I did like about this book. There were also a few things that I didn't like, for example, some things were just so cringe-y. Like how Lily's journal entries are addressed to Ellen DeGeneres…that didn't age well. But also like why her? Out of all the celebs, why? If I was fifteen, writing to a celebrity when I journaled it would not be her.
Also, just reading a journal of someone who was 15-16 is so cringe-y…fifteen is such an awkward time. Sixteen is getting better but still. Why not seventeen or eighteen when she's a little more mature and adult-ish?
***Tiny Spoiler below…beware***
The other big cringe-y thing was the fact that Lily named her daughter's middle name Dory…like Disney's Finding Nemo….just keep swimming….journaled to Ellen DeGeneres. When I tell you I actually laughed out loud. That's too much for me. WHY?????
Who approved that? NO. Absolutely not. It's not even cute. And it doesn't flow with her daughter's name...Emerson Dory Kincaid.
***End of Spoiler***
So anyways, besides those things it was pretty good. It's not my favorite Colleen Hoover book. That spot is still reserved for Verity. I would still recommend this though! I would give it a ⅗ stars.
There is actually a sequel coming out in October called It Starts with Us and it continues the story as well as gives more of an insight into Atlas. I think I am going to read it! So, definitely pick this up before the sequel comes out!
Alright folks, that's all I have for this week! Come back next Tuesday for another blog post! And as ways, thank you for reading :)