If We Were Villains Book Review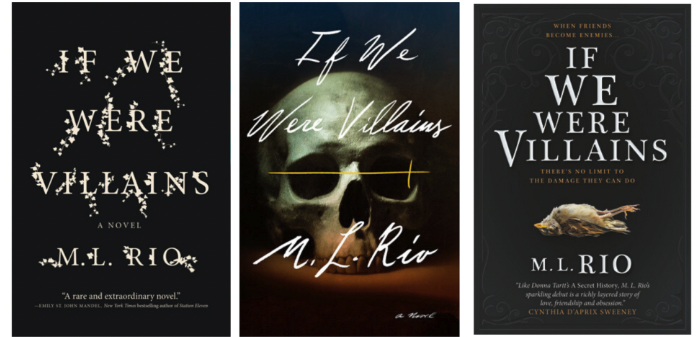 Hello everyone and welcome back to Cover to Cover! Today, I have another book review for y'all, and I am so excited for this one. It's going to be good; I have a lot of thoughts on this one, so let's get into it!
To start, If We Were Villains is about Oliver Marks who just served 10 years in prison for a murder he may or may not have committed. On the day he is released, the detective that put him behind bars meets up with him wanting to finally know the truth of what happened.
As one of seven young actors studying Shakespeare at an elite arts college, Oliver and his friends play the same roles onstage and off: hero, villain, tyrant, temptress, ingenue, extra. But when the casting changes, and the secondary characters usurp the stars, the plays spill dangerously over into life, and one of them is found dead. The rest face their greatest acting challenge yet: convincing the police, and themselves, that they are blameless.
This book still lingers in my mind, even having read it months ago. I had seen this a couple of times on my timelines and finally decided to give it a try. I had no expectations prior to reading, and this quickly became one of my favorite books.
We follow seven students at a prestigious arts school. A tight knit group of friends who love Shakespeare, Richard, Meredith, James, Oliver, Filippa, Wren, and Alexandra are used to studying hard, memorizing lines, and competing against each other for lead roles in the school's plays.
The way the characters were written was so beautiful. Each of them felt so real, individually and together. Their friendships were real and raw, their relationships were tested. The bounds of loyalty always on the line. It was so easy to connect to each character. To want to root for them, to want to laugh and cry with them.
There is a dark academia vibe to this book. A dark, somber, eerie tone follows you as you read. Even when things seem to be going alright, you can't help but wait for the other shoe to drop.
And the use of Shakespeare's plays in this book was the most magical part. I forgot just how much I love Shakespeare. The author has a degree in Shakespeare study/literature and it definitely shows in her writing. Everything was written so beautifully. For that reason only, I highly recommend this book.
It's a tragedy. Even when you're hoping and praying that by some miracle the ending is different. We already know the partial outcome, someone died. Someone was arrested for the murder. Now, we just have to connect everything as Oliver tells his truth for the first time.
Like I said, months later I'm still thinking about this book. I cannot recommend enough. Even if you are not a Shakespeare person, read it. You will not be confused or disappointed. I could go on and on about this book and why you need to read it.
Overall, I give this book 5/5 stars. The easiest 5 stars I have ever given.
Alright folks, that is all I have for today! Come back next Wednesday for another post! As always thank you for reading :)