Icebreaker Book Review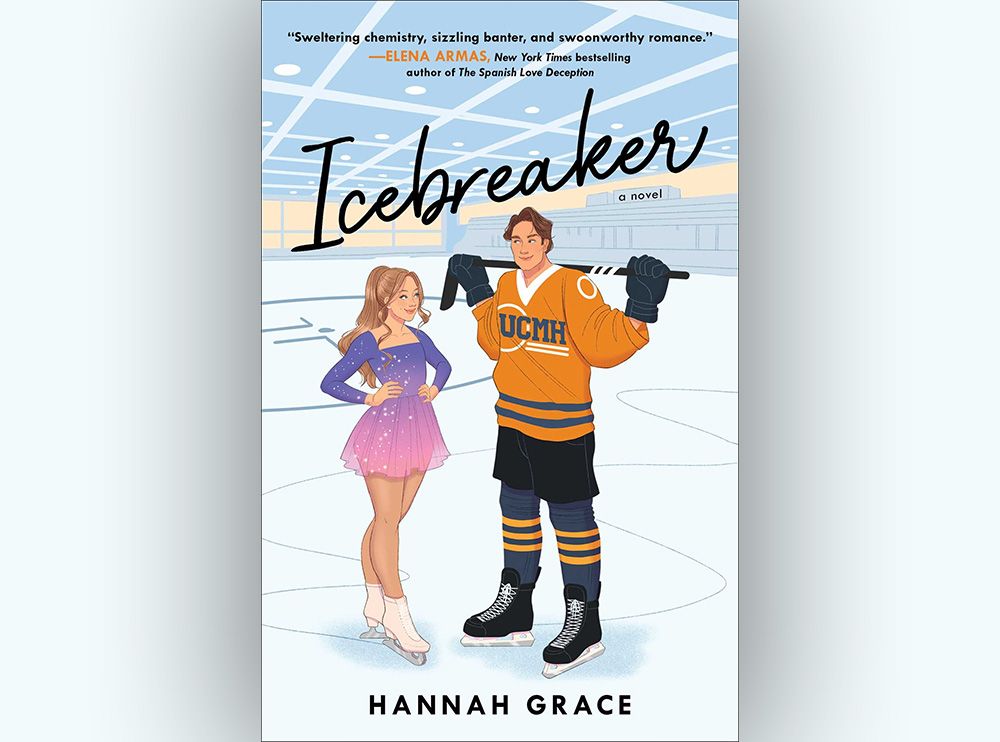 Hello everyone and welcome back to Cover to Cover! Today, I am back with another book review. I feel like this book popped up out of the blue. All of a sudden it was everywhere on my Instagram feed. So, let's get into it!
This book reminds me a lot of the Off Campus series by Elle Kennedy. But it's about, how one of the ice rinks goes out of commission and so now the ice skating team and the hockey team of Maple Hills college have to share a rink. As you can guess, this is not ideal at all and now the teams have to work together in order for everyone to have ice time. Anastasia and hockey captain, Nathan try to get to know each other to make this situation easy on everyone. Of course, sparks fly for Nathan but Anastasia doesn't want any distractions as her big competition is coming up. Which you can already guess how that ends up working out.
Overall, the book was super cute. I loved Nathan's character. He cared about his team and not just because he was captain. He genuinely would backup his teammates and friends. And I really love the grumpy and sunshine trope. I think it always ends up turning out so cute. Nathan's sunshine really balanced out Anastasia's grumpiness. The chemistry between these characters was off the charts. Nothing was ever awkward or cringey in terms of the writing of the relationship.
One of the things I didn't really understand was Aaron's character. He is Anastasia's skating partner and roommate. I just don't get it he was supposed to be jealous of Anastasia, did he like her more than a friend, etc. I feel like his and Anastasia's relationship didn't really make sense. And he was just the villain to be the villain.
Also, this book was pretty long; it was over 400 pages, and there were times when you could tell that it was being dragged out. I feel like there was a lot that was packed in. Even all the way to the ending.
All in all, I would give this book 3.5/5 stars! It was super cute, and I would recommend. If you like the college sports setting and you liked this book, I would also recommend the Elle Kennedy Off Campus series.
Alright, folks that is all I have for today! Come back next week for another blog post! As always, thank you for reading:)