Good Girl Complex Book Review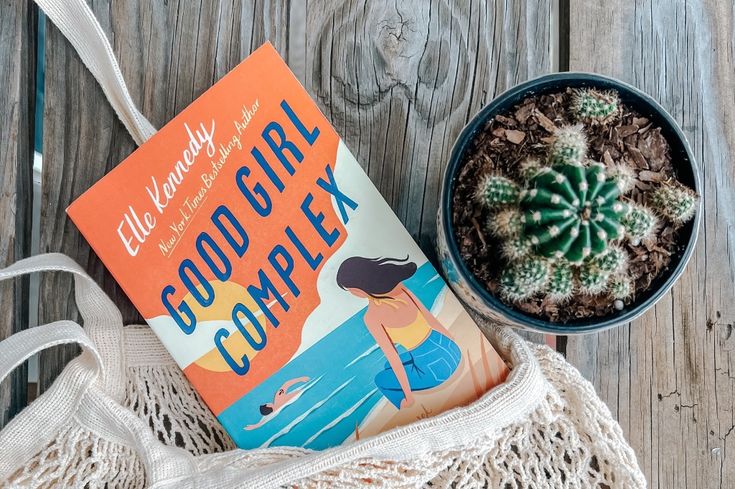 Hello everyone, and welcome back to Cover to Cover! I decided to take a break from the thriller novels and read something a little more fluffy. This book was on my most anticipated reads for 2022, and I am so happy that I was finally able to read it. So, let's get into it!
This book is about Mac, who is one of the rich kids that goes to Garnet college in Avalon Bay at her parents request. She has a huge internet business and is only really doing this to make her parents happy. Cooper, is a townie who hates the rich kids because most of them think they can get whatever they want. Mac and Cooper are thrown together by unusual circumstances, and while they agree to be friends both realize that is easier said than done. Cooper is also keep a major secret from Mac that will threaten their relationship when she finds out.
First, I want to say that this book reminded me a lot of After by Anna Todd and basically all of Katie McGarry's YA romance novels. Regardless, I still really enjoyed it! It's a quick and easy read; along with really short chapters that alternate between Mac and Cooper. I love have alternating perspectives.
I also really liked the main characters. I was prepared for Mac to be super annoying and stuck-up even though she's supposed to be "different." But I actually liked her and enjoyed seeing her turn into someone who goes after what she wants and sticks up for herself. Of course, Cooper is the typical YA bad boy. He has the dark hair, the muscular definition, a little rough around the edges, and the tats. These two fit really well together for having totally opposite backgrounds. I liked the chemistry between them, I think it was done well!
Like I said in the beginning, this reminds me so much of After which isn't necessarily a bad thing, but this plot has been done before. It's kind of cheesy at this point, but it's a nice getaway. I would recommend reading this after finishing a long series, in the middle of a series to break it up, after reading multiple books of the same genre, etc. It's a nice buffer between the more intense reading.
The only other thing is that sometime the dialogue was really cheesy and blah. I don't know if it's because I'm getting older or what but YA romance dialogue has really just become so cringe sometimes. Or maybe I'm just really picky nowadays. It wasn't frequent throughout the novel, but boy could you notice it when it did appear.
Overall, I would give this a 3/5. I think it's a nice palette cleanser book! There is another book coming called Bad Girl Reputation I believe coming out in the fall of 2022. Right now, I think I'm going to read it when it comes out, but who knows I might change my mind. I know Elle Kennedy has other books as well which also fall under the romance genre in case you want to read some of her other books!
Alright folks, that's all I have for today! Come back next week for another fun blog post! As always thank you for reading :)