Fall/Spooky Book Recommendations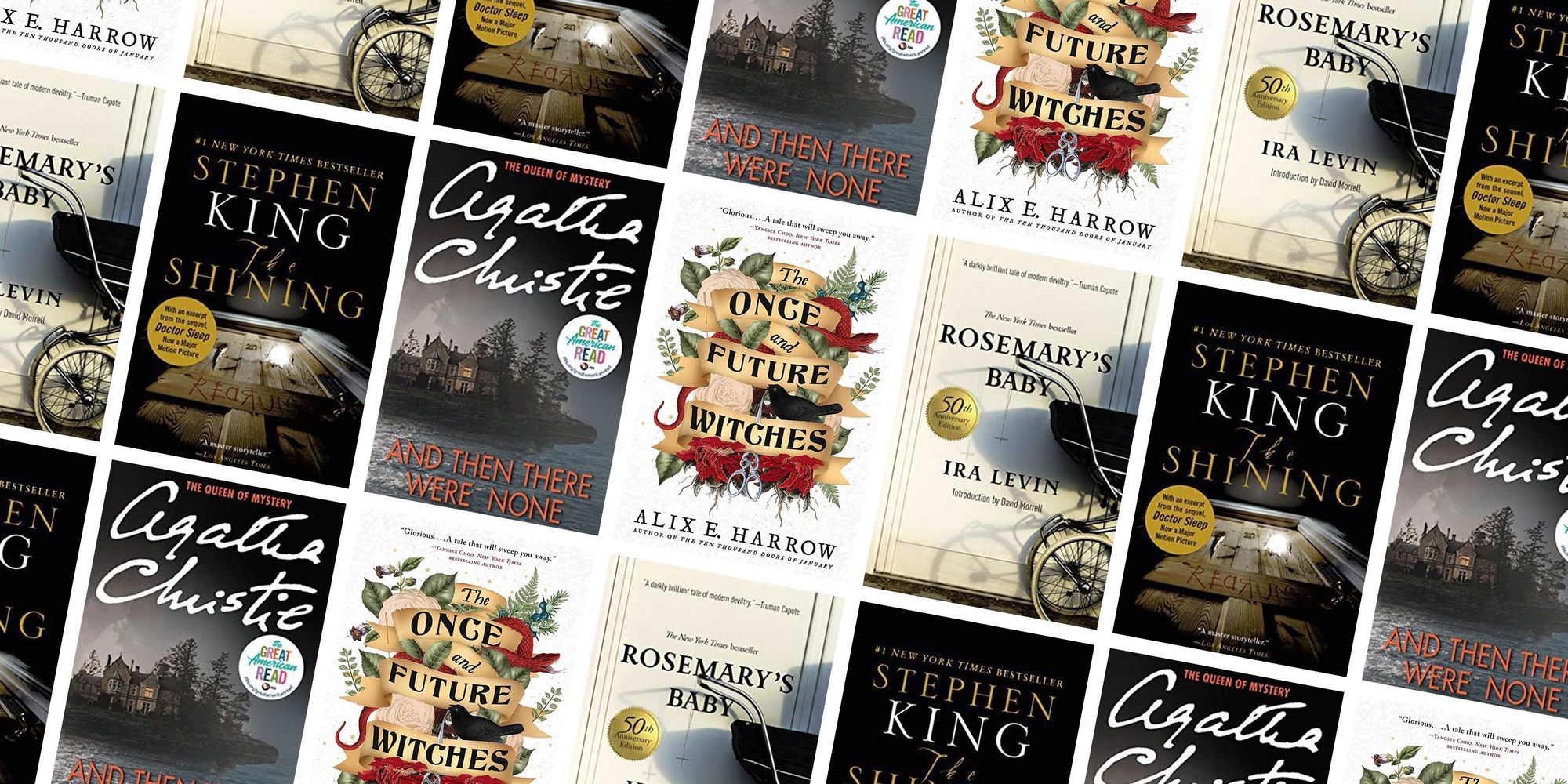 Hello everyone and welcome back to the blog! Today I am back with some book recommendations! If you are like me then fall is the best time of the year because that means pumpkin patches, pumpkin spice, cooler days, and cozy reading time. So, let's get into it.
I have compiled a list (in no particular order) of books that I find are perfect for this time of year.
Any Agatha Christie Novel
She has a few fall/halloween specific mysteries which would obviously be perfect. But just any of her mystery novels in general would be great to read.
2. Something in the Water by Catherine Steadman
This is a mystery about a couple who goes on their honeymoon and during a scuba diving trip they find something in the water that will change their lives forever. The characters are presented with the ultimate moral dilemma. I have a whole blog post reviewing this book, and I think the overall desperate and eerie tone of the book makes this a perfect candidate for this list.
3. The Book of Cold Cases by Simone St. James
I loved everything about this book. It's the perfect decade murder mixed with the 21st century. There is also an element of the supernatural which definitely gives this a more spooky vibe than other thrillers. I highly recommend this book!
4. Verity by Colleen Hoover
This one shouldn't come as a surprise. This book has major twists and turns and overall, is very haunting. I listened to the audiobook while I was home alone, and I literally had to stop it because I was getting too freaked out.
5. The Ex Hex and Kiss the Curse by Erin Sterling
These are the epitome of the perfect fall book. It's a meet-cute romance mixed with Halloween holiday fun, like the perfect Hallmark holiday romance wrapped up in a book. I would highly recommend reading this for the spooky season!
6. Daisy Darker by Alice Feeney
This book is absolutely perfect for this time of year. A murder mystery that happens on Halloween in an old family seaside home. It gives off a little bit of an Agatha Christie and Lemony Snickett vibe. It has the right amount of mystery and spook all wrapped up in one novel. I love Alice Feeney's writing and will always recommend this book.
Alright, folks that is all I have for today! Come back next Wednesday for another blog post! As always thank you for reading:)