Exes & O's Book Review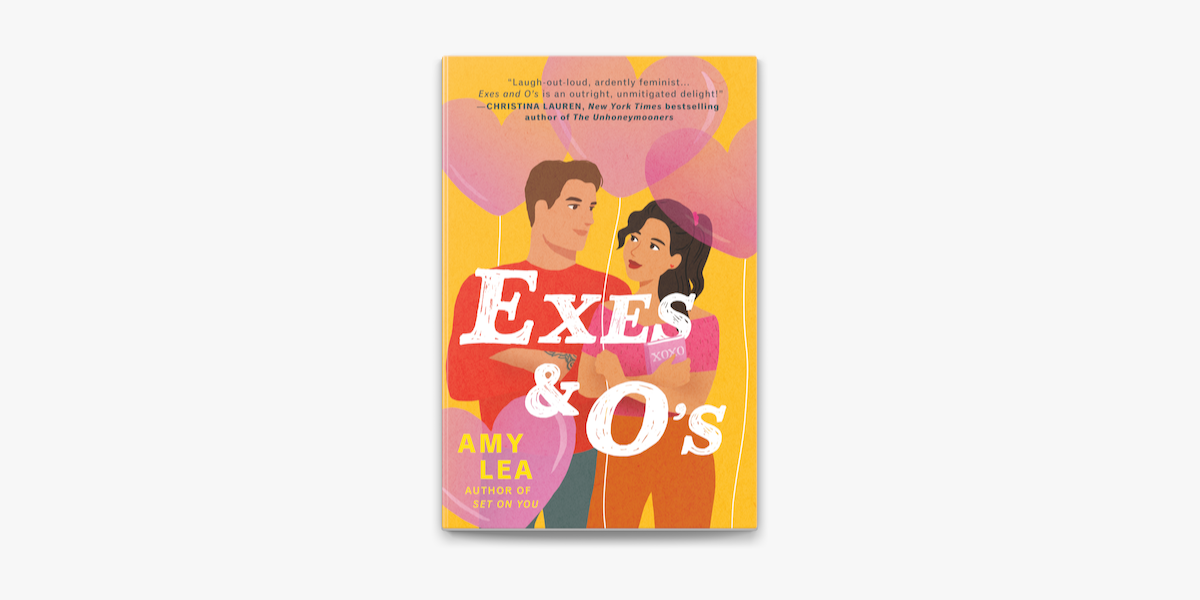 Hello everyone and welcome back to the blog! Today, I am back with another book review, and I'm so excited about this one! The perfect romance read with a new author I'm currently loving, so let's get into it!
Exes & O's is the newest book from Amy Lea. Earlier this year I had read her first book in the Influencer series, Set on You, and I loved it. Amy Lea quickly became an author I want to read every book written. This book came out in February of this year, so it was perfect for Valentine's Day. We now follow Crystal's sister, Tara, on her quest for a second-chance romance. She decides to try to rekindle a relationship with the decent exes of her past.
This takes place a few months after Set on You because Tara is moving into Scott's apartment. Which means she has his old roommate, Trevor. Trevor is a f-boy who is secretly sensitive, deep, and protective. Literally the perfect book boyfriend.
I really liked his and Tara's relationship. It was very cute and natural. It made sense that they would end up together, and it didn't feel forced. They were very cute with each other, and I loved being able to read about them. It's the perfect rom-com book.
It was a little meta at times because while Tara is a nurse, she is also a bookish influencer. I can't remember what social media is her main platform, but the book talk about tropes and different romance book themes was like I said, very meta.
I highly recommend checking this book out! You do have to read Set on You first unless you want spoilers. But honestly, I recommend both. They were so good, and I believe there will be a third book in the influencer series called, The Catch. A date has not been set for release yet.
Overall, I would give this 5/5 stars. I loved it a lot more than the first one, but I think it's because I loved Trevor more than Scott.
Alright, folks that is all I have for today! Come back next week for more content! As always, thank you for reading:)