Daisy Darker Book Review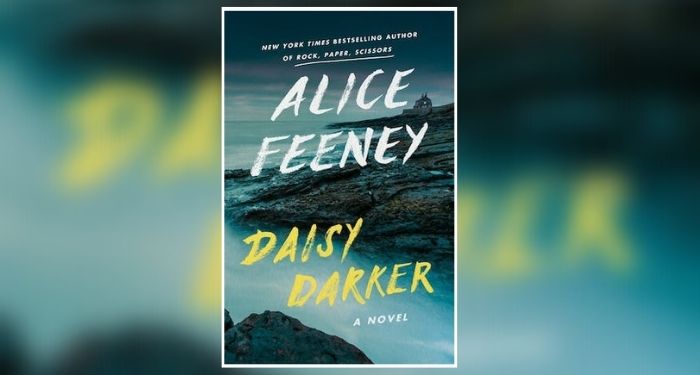 Hello everyone and welcome back to Cover to Cover! Today, I am back with another book review, and I am super excited for this one. This was one of my most anticipated books for 2022. This was also my August book of the month. So, let's get into it!
Alice Feeney is becoming one of my favorite authors. Her thrillers are so good and everyone I read is better than the last. This book by far is my favorite of hers.
The Darker family is a family of liars who have a lot of secrets. They all gather together at their childhood home to celebrate their nana's 80th birthday. Their nana wants everyone together and so we can read them her will. But the wills ends up making everyone angry as they all thought they would be left more when she passes. There is a lot of hostility between everyone--they all hate each other and refuse to speak of this one night. Nana's house is only accessible during low tide, so once they arrive for the night no one can leave until morning. Which wouldn't be a problem but then members start dying one by one.
I LOVED this book. This is the perfect fall read. It takes place on Halloween night, and like I said the Darker's start dying one by one. Everyone is a suspect and everyone has secrets.
There are so many twists and turns. There is also this creepy poem describing how the each family member is going to die. It kind of gives off a Ray Bradbury vibe which I really like.
Also the character name Daisy Darker is just simply amazing. I thought it was so cool. It's just a name that you will remember for awhile after reading.
Alice Feeney knows how to write thrillers and you can tell because the entire time you are on the edge of your seat. I couldn't put this book down and knew it was going to be a good one.
Overall, I would give this 5/5 stars, and I would highly recommend! I would also recommend her other books especially Rock, Paper, Scissors.
Alright folks, that is all I have for today! Come back next week for another blog post! As always thank you for reading :)