Cute Little Bookstores You Need to Check Out!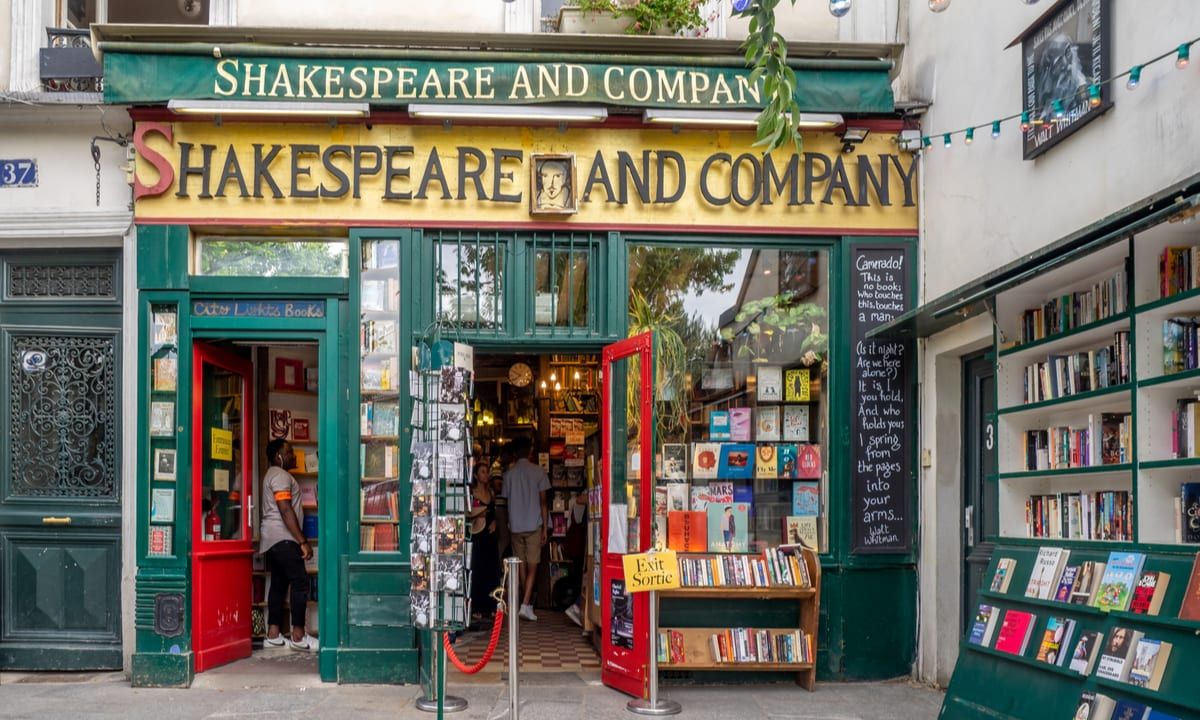 Hi everyone! I am so excited for today's blog post! Over the last few weeks, I have ventured to several independent bookstores in the Pittsburgh area. They are so cute, and I loved visiting each one of them. So, I want to share them with all of you!
The first one is called White Whale Bookstore. This one is located in Bloomfield. This one is definitely more of a traditional, classy vibe. Everything is so well organized; there is also a lot of popular, well-known books that you would also find at Barnes and Nobles. But there is also few shelves dedicated to local authors! White Whale is located among a strip of stores. To be honest, I don't remember what else is by it, but I'm sure there is a small coffee shop near by that you could go to after. Since it's a long a strip, you'll most likely have to parallel park.
Address: 4754 Liberty Avenue, Pittsburgh Pennsylvania
Website: WhiteWhaleBookstore.com
The next one is Mystery Lover's Bookshop. I LOVE this one! It's located in Oakmont which is reason enough to go because Oakmont is such a cute little town. The vibes are on point down there. Plus, I've heard the Oakmont bakery so good! I've never been to the area before, but I already want to go back. And I bet in the fall it is absolutely gorgeous. To get to the store you have to drive down this cobble stone road (which is where the main strip of stores are), and there are trees lining the road, and its just so adorable. Very small-town vibe. The inside of the store is again well organized, and they also have a few shelves for local authors. As you can guess by the name of the shop, they carry mystery books but there is a small fiction section and a small children's book section. There were also puzzles and cute little bookmarks as well. There's something for everyone. And you could make it a shopping day and visit some of the other stores along the strip!
Address: 514 Allegheny River Blvd, Oakmont, PA 15139
Website: www.mysterylovers.com
The last bookstore I want to talk about is Riverstone Books. This one is located in the McCandless. If you know where the McCandless Crossing shopping center is with the movie theater and Homegoods, it is in that plaza. This is another cute little shop. They carried just about every genre you could think of. It was like a really small very of Barnes and Noble mixed with a Hallmark store. It felt very homey and honestly what you'd expect from a small bookstore. They have all the recent, popular releases as well as some indie books. There is also a kid's section towards the back. They also sell bookmarks, journals, greeting card, etc. Again, this is a perfect place to stop if you're out shopping. You can even grab lunch at a Panera afterwards!
Address: 8850 Covenant Ave, Pittsburgh, PA 15237
Website: www.riverstonebookstore.com
That's it, folks! Thank you all for reading! I hope this made you want to visit some of these places! Until next week!