Crescent City: House of Earth and Blood Book Review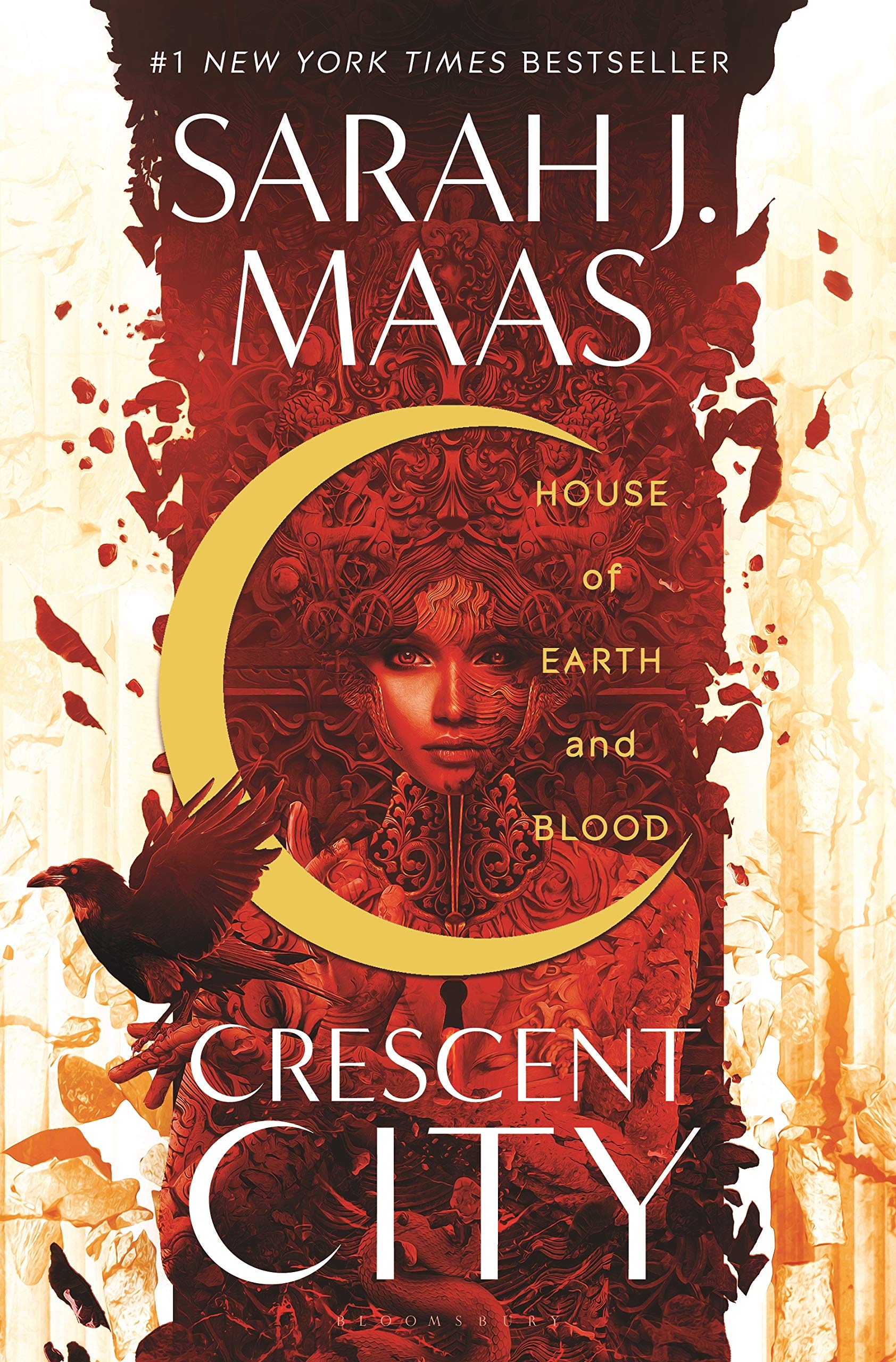 Hello! Welcome to Cover to Cover! Today I have a very exciting book review. I finally got around to starting Sarah J. Maas' next series and let me tell you, it does not disappoint. I have much to say, so let's get right into it.
I was so excited to hear that Maas was coming out with another series. I have loved everything she has put out so far. I do have to admit that I bought this book towards the end of last summer and have just now been able to get to it. And I also must admit that I was kind of nervous to start this book because of how much I love her other series. If this didn't hold up, I would've been so disappointed which doesn't make sense if everything she's created has been good, but you have to understand where I'm coming from.
I haven't heard much about this book online or even TikTok, at least not like I've been hearing about the ACOTAR series. So, I really had no idea what to expect as far as what the synopsis told me. Sidenote: I had actually misread the synopsis at first, so when something happens at the beginning of the book, I wasn't expecting it to be soooo catastrophic. I was so shocked and devastated when I read what actually happened. The first 80 pages of the book are hella sad just so you know. But anyways, read the summary carefully unless you want your heart ripped out.
This book was really good, wait no, it was great. I loved every page, and I got to a point where I never wanted to put it down. I had goosebumps for the entire last 200 pages. I didn't want to stop. I had to know what happened. There were so many twists and turns to the point where I gave up on trying to guess who did what and who was involved. There were so many different directions it could go in. And this book is thick. It's about 800 pages, and the first 150 are packed with information about the characters, the world, and the other creatures. It's a lot to take in at once, but the same characters appear throughout the novel, so if you can't keep it straight right away, I wouldn't worry about it. There are so many and all of them are different creatures apart of the different houses. The houses are the one thing I couldn't really remember throughout reading, as far as, who belonged to what house, what creatures usually belonged to what house, and what the houses represented. There are four houses total.
One of the things I really liked about this book was that you could tell that it fit in the Sarah J Maas world. There bits and pieces here and there that reminded me of Throne of Glass or A Court of Thorns and Roses. But its still different enough that you don't feel like you're re-reading a previous series just with different characters. The main character, Bryce, reminds me a lot of Celaena /Aelin more so than Feyre because she has that snarky, badass vibe to her. She doesn't let anyone walk over her and will tell you how it is.
On the other hand, Hunt, is like a mix of Rowan and Rhys. He has that dark-shadows-follow-me, I'm-strong-and-will-kill-you-with-one-hand vibe him. But I loved his character nonetheless. Both of these characters were exactly what the other needed. They both had trauma they were running from, but when it came down to it, they would face it together and would still accept the other no matter their past.
Another thing I really liked was that this was part murder mystery. You had to try to figure out who killed Bryce's friends (no, that not a spoiler, its in the synopsis on the book). I love a good mystery, and Maas really took it up a level and will keep you guessing. Like I said before, my answer kept changing for who I thought did it and who was even involved. But while trying to solve this mystery, you find out more about Bryce and the world that is being built. I will say that I am so glad you aren't left on a cliffhanger because I wouldn't be able to wait for the next book.
Speaking of the next book, there is a sequel coming out in January 2022. I believe it will be called House of Sky and Breath. I also heard from a friend that it will be 300-400 pages longer than this one which is just insane. THAT'S ABOUT 1,200 PAGES! I don't know exactly where the story is heading still, other than there is a war threatening to come to their continent (a signature in all Maas novels). They also have to deal with the aftermath of everything that goes down in the last 200 pages, but for now you have been left on a high note. I can't wait for the next book. I just know its going to be so good.
I haven't heard how long Maas intends to make this series; all you can really do is wait for the next one. I definitely recommend picking this book up. It's not a definitely not a light read, but I 100% recommend.
Thank you for reading! Come back next week for another blog post!