Book Recs for Each Song on Evermore Album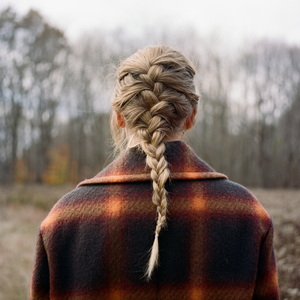 Hi everyone! I am back with another blog post, and I hope everyone had a nice weekend! I wanted to do something a little more fun similar to the enneagram post I did a few weeks ago. So, I decided to listen to the whole Evermore album by Taylor Swift and give a book recommendation for each of the songs.
The recommendations are based off of a couple things: One, certain lyrics might have reminded me of a certain plot or character in a book, for instance, the chorus for Gold Rush makes me think of Prince Henry and Alex the son of the president of the United States; "Everybody wants you/ But I don't like a gold rush/ What it must be like to grow up that beautiful." Two, the whole song in general immediately made me think of a particular book, like when I listen to Ivy I immediately think about ACOTAR, or when I listen to Evermore I think of Shatter Me. So, let's get right into it, and just a disclaimer, this is my personal opinion. These are the books that come to mind for me.
Willow: Echoes Between Us by Katie McGarry
Champagne Problems- Fallen by Lauren Kate
Gold Rush- Red, White, and Royal Blue by Casey McQuiston
'Tis the Damn Season- Holding Up the Universe by Jennifer Niven
Tolerate it- As Far as the Stars by Viginia MacGregor
No Body, No Crime- Lie to Me by J.T. Ellison
Happiness- Long Way Down by Katie McGarry
Dorothea- Firefly Lane by Kristin Hannah; Fan Girl Rainbow Rowell
Coney Island- They Both Die at the End by Adam Silvera
Ivy- A Court of Thorns and Roses by Sarah J. Maas
Cowboy like Me- The Great Gatsby by F. Scott Fitzgerald
Long Story Short - Lovely War by Julie Berry
Majorie- Children of Blood and Bone by Tomi Adeyemi
Closure- We Were Liars by E. Lockhart
Evermore- Shatter Me by Tahereh Mafi
Thank you for reading, I hope you enjoyed today's post! See you next week!