Beach Read Book Review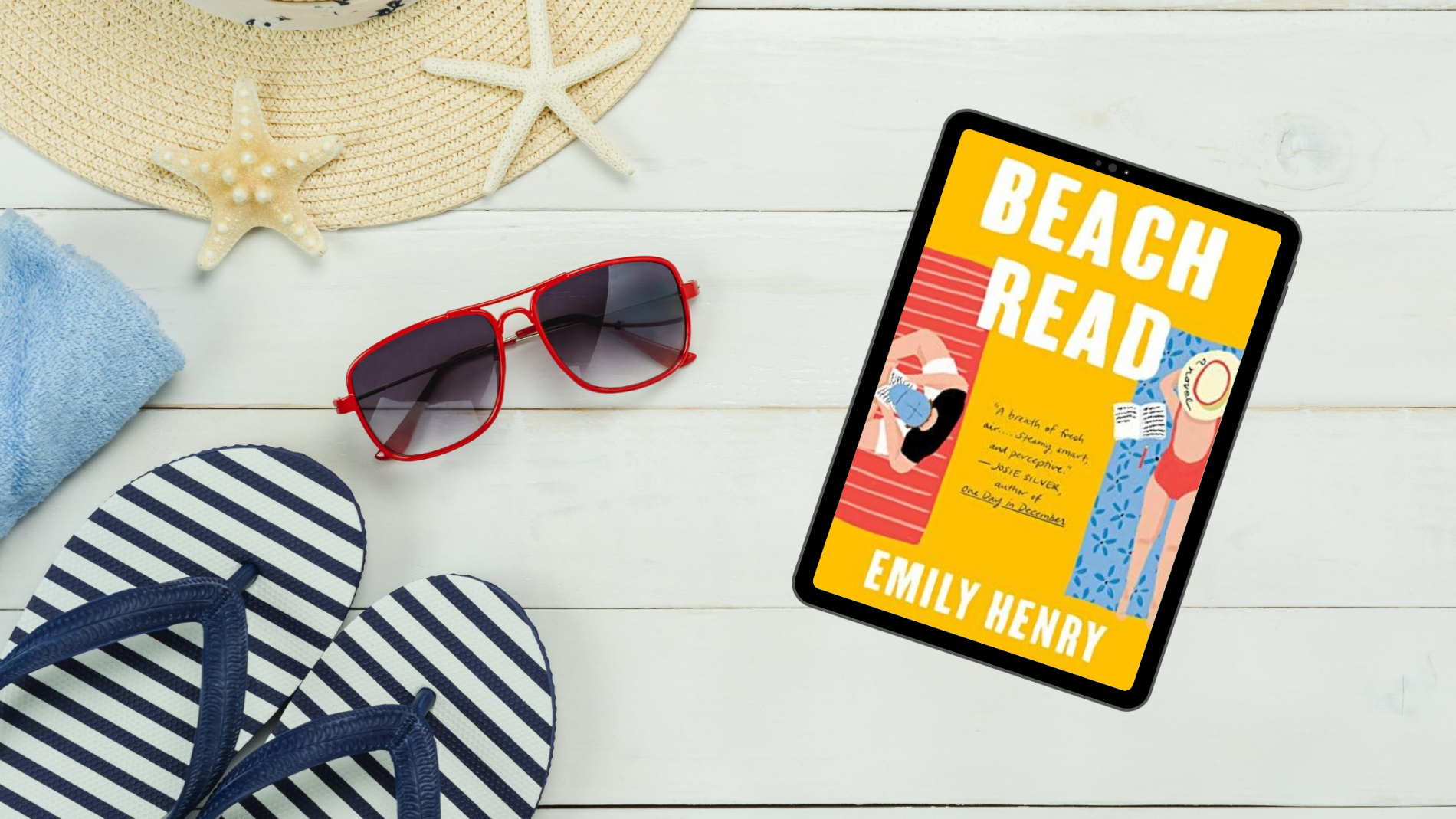 Hello everyone and welcome back to Cover to Cover! I am back with another Emily Henry book review. I do feel bad about posting a definite beach/summer read in September, but here we are. So, let's get into it!
Beach Read is about January Andrews who is a romance writer. She has been experiencing major writer's block and when her dad recently passes away, she now has to get his cabin ready to sell. A cabin he bought because he was cheating on her mom. The cabin is also right next to Augustus Everett another writer (although, his writing is more logical and factual) who she doesn't really like. He is also experiencing writer's block. To cure their block, they offer to switch genres and write something the other would. It's not a hard-core enemies to lovers, but there is a definite dislike-to-lovers trope.  
I thought January and Augustus' relationship was really sweet. They both had issues they had to work through on themselves before they could finally commit to a relationship. It was a very realistic relationship.
Henry had a lot of heavy topics strewn throughout this book, and it was interesting to see the characters work through their burdens or problems or just plain baggage. January's father died unexpectedly and then she learned that he was cheating. The image of her perfect father was crumbling, and she doesn't know what to believe. On the other hand, Augustus is working through how to be in a relationship. His family background isn't great either and you can see how that still affects him. This was not a sad book, but there were heavier topics involved in the plot and characters.
Also, the book wasn't that long. It was about 350, but the chapters were kind of long though. They were at least longer than her other books in my opinion.
Overall, I would give this a 4/5 stars. I would still recommend reading, and it is a great summer book! I would recommend reading Book Lovers or People we Meet on Vacation first--I liked both of them better.
Alright folks, that is all I have for this week! Come back next Wednesday for another blog post! As always thank you for reading:)