All the Light We Cannot See Book Review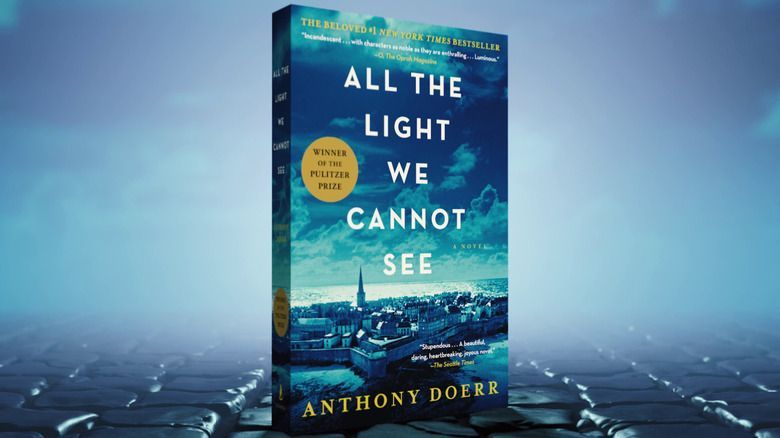 Hello everyone and welcome back to Cover to Cover! Today I am back with another book review! This one is a little different from normal. This was my book club's June pick. So, let's get into it!
For background this is a historical fiction novel that take place during WWII in France and Germany. We follow multiple character's stories, one being a blind French girl and the other being a young German boy. As Germany starts to occupy France, Marie and her father must travel to her great uncle and seek refuge there. And as Germany is growing their army and needs every eligible boy. Werner is very skilled with technology and radio frequencies, and he is enlisted to help the army track down the "enemy" via radio signals. Over the course of the novel, the two main story lines connect and weave together in the most beautiful way.
I cannot say enough good things about this book. It was so well written, and the story was so heartbreakingly beautiful. It is an intense story though; it took me awhile to get through it, and it is a big book as well. This isn't a book you can just whiz through and call it a day. At least, I don't recommend doing so. It's just over 500 pages, but it is well worth the read.
Even if you don't like the era it is written in, I still think it's worth it because it shows you how powerful humanity can be, and given what is going on in the world right now it's still just as important.
That was the other thing, reading about Nazis, world domination, Hitler's regime, it was so wild while everything with SCOTUS was/is going on. People under Hitler's regime were scared not just for themselves but their future, for their country, and then you had people who totally loved it and thought fighting for this cause was the most honorable thing you could do for your country/world. Crazy.
I highly recommend checking this book out. It took the author about ten years to write it, and it has won a Pulitzer Prize. I also think it's going to be a TV series on some streaming platform (but don't quote me on that).  This is definitely 5/5 star read.
Alright folks, that is all I have for today! Come back next week for another blog post, and as always, thank you for reading:)